The Kennington Bioscope is our regular cinema event featuring live accompaniment to both classic and lesser-seen silent films.
This edition of the Bioscope features The Poor Little Rich Girl (1917).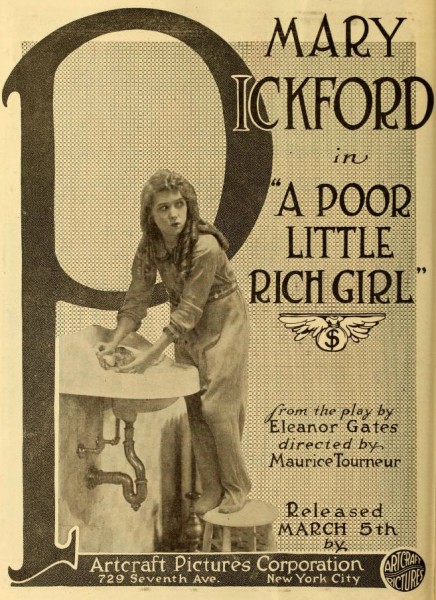 Adapted by Frances Marion from a 1913 Broadway play by Eleanor Gates (in which Viola Dana, herself a future movie star, had played the lead), The Poor Little Rich Girl was the second of Mary Pickford's films directed by the French-born Maurice Tourneur, whose 1922 version of Lorna Doone we screened last September. Beautifully stylish – and enhanced considerably by Ben Carré's set designs – The Poor Little Rich Girl tells the story of a youngster whose wealthy but cocooned upbringing offers everything in the way of material goods but nothing in terms of affection.

The Poor Little Rich Girl proved to be pivotal in Pickford's career: while also submitting to the decisions of Paramount chief Adolph Zukor for films such as The Little American (shown at our DeMille event in November 2019), Pickford followed her own instincts when making The Poor Little Rich Girl and provided such a resounding hit that she was soon allowed to be her own de facto producer, paving the way for her to set up an independent production company and, soon after, to become one of the co-founders of United Artists.
The film and supporting programme will be accompanied by live music.
Silent film with intertitles which may be suitable for the deaf and hard of hearing.
Anyone interested in silent film should visit the Bioscope website for more info.
Tickets & Pricing
£6. Seats are limited, so please arrive early, or request an invitation using the email kenbioscope@gmail.com.