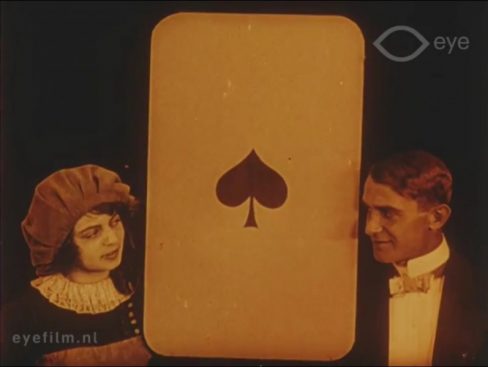 Join us just before Halloween for an evening of magic and mystery as the Kennington Bioscope online presents another programme of silent films, broadcasting live with special piano-cam accompaniment and fact-packed intros in KBTV Episode 11, streaming for free via our YouTube channel.
We are grateful for the cooperation of the Netherlands' EYE Filmmuseum and their continuing generosity in allowing us to show films from their digitised collections and our main film, Der Geheimnisvolle Klub (1913), a three-reeler, screening courtesy of EYE, is a glorious mix of an early cinematic version based on Scottish author Robert Louis Stevenson's oft-adapted The Suicide Club tales, penned in 1878, produced with German and Austrian stars and director, but shot on location in the Dutch city of Rotterdam and at Scheveningen beach resort. Gerhard Bern (Fred Sauer) receives news that his brother Bruno has committed suicide, as a member of a mysterious club… He travels to Rotterdam and with the help of his friend, a police detective, he meets consul Verstraaten and his charming daughter, Ilse (Ilse Bois). They receive word of another life taken, by a club member's own hand, but it seems the recently departed have something in common and a certain man, the charismatic van Geldern (Joseph Delmont), may play a part…
Other short films from EYE in this episode: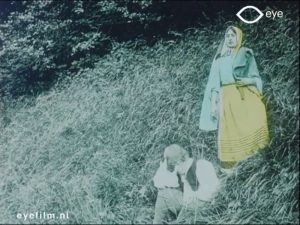 L'antre de la sorcière (The Witch's Lair aka The Bewitched Shepherd) (France 1906) – Despite attempts by his wife Claudine to stop him, a man leaves and ends up in a cave where all kinds of strange, spooky and diabolical situations take place.
Physique Diabolique (France 1912) – Special effects film in which a devil demonstrates his magical abilities.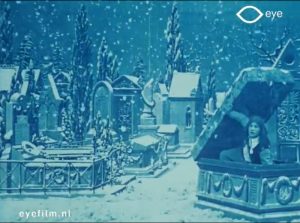 La fée des roches noires (The Fairy of the Black Rocks) (France 1902) – A man reaps the nightmarish rewards for his unhelpful attitude towards an old woman.
The films will be accompanied live on the show by Cyrus Gabrysch and Costas Fotopoulos with a pre-record from John Sweeney. KBTV Episode 11 will be presented by regular host, film historian Michelle Facey.
Please note the slightly later start time of 7.45pm.
Thanks as always to the Kennington Bioscope committee and friends, for their support and promotion of the show.
Subscribe (free) to the YouTube channel and turn notifications on, or join our mailing list to be notified about future shows.
While our home venue, the Cinema Museum in London, is closed, like other cinema and event venues, to keep people safe during the Covid-19 outbreak, we've relocated online. Help support our activities through our Ko-Fi account, if you can.