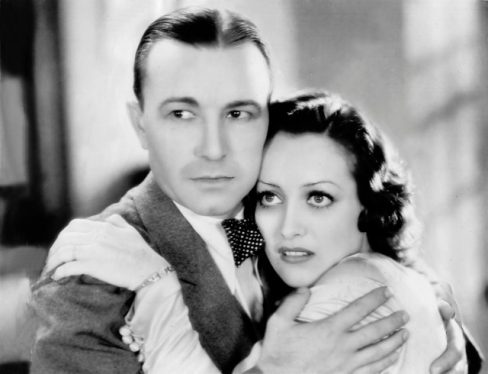 In the month of April, Women & Cocaine is celebrating Joan Crawford – the ultimate movie star.
Crawford came from absolute poverty, cleaning for her keep at the boarding schools her mother forced her into, she channeled this hardship into strength and determination to build her way up to become the Queen of Hollywood… Stardom it seems, was her birthright.
Paid (1930) stars Crawford in this gritty drama as Mary Turner, a woman accused by her boss of stealing and jailed for a crime she didn't commit, and after a long spell in prison she's released, and seeking revenge on those that put her away.
Whilst she was in jail, Mary made friends with some crooks who she reconnects with on the outside, and tries to convince the gang that they can cheat people within the law. She also manages to get sweet revenge on her boss when she secretly marries his son, telling him "Four years ago you took my name and replaced it with a number; now I've taken that number and replaced it with your name." SAVAGE!
It's not long until the police are on her back, the gang gets greedy and falls for a set up; the cops want to catch them all, especially Mary.
Women & Cocaine Presents is a new film night at the Cinema Museum to celebrate the fierce and liberated women of Pre-Code cinema. From the period of 1930 to 1934, before the introduction of censorship (known as the Hays Code), women were depicted in roles with a frankness and sex-positivity that remains rare even today. These newly independent women pushed gender boundaries as they pursued their own economic freedom and excitement, defying the previous Victorian ideals of domesticity, sexual purity and religion. Hollywood soon caught on and began to represent these women on screen.
"My father warned me about men & booze, but he never mentioned a word about women & cocaine" – Tallulah Bankhead.
Doors open at 18.30, for a 19.30 start.
Refreshments will be available in our licensed cafe/bar.
TICKETS & PRICING
Reserved tickets £10.02 available from Eventbrite. Tickets will also be available on the door on the night. Phone bookings for this event cannot be made via the Cinema Museum.