"Sit down and take it and like it!" See the film that made Clark Gable a star!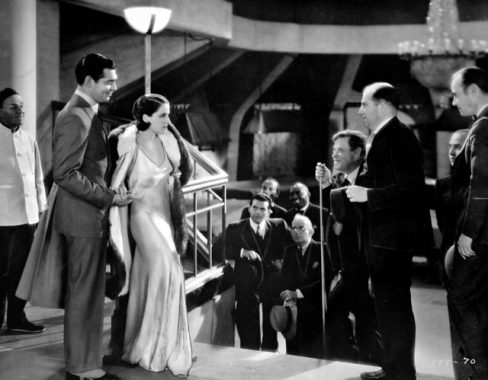 This January Women & Cocaine are shining their spotlight on the original Pre Code Queen, Norma Shearer, with a screening of her brutal melodrama A Free Soul (1931). Banned in Ireland upon its release, and its easy to see why!
Norma plays Jan, the ingenue daughter of an alcoholic Lawyer father (Lionel Barrymore in his Oscar winning role) who falls for gangster Ace Wilfong (Clark Gable) while her father is representing him on a murder trial. However, she soon finds that the liaison is not easily severed when she wants out…
Women & Cocaine Presents is a new film night at the Cinema Museum to celebrate the Fierce and Liberated women of Pre code cinema. From the period of 1930 to 1934, before the introduction of censorship (known as the Hays Code) Women were depicted in roles with a frankness and sex-positivity that remains rare even today. These newly independent women pushed gender boundaries as they pursued their own economic freedom and excitement, defying the previous Victorian ideals of domesticity, sexual purity and religion. Hollywood soon caught on and began to represent these women on screen, and each month we celebrate a different woman from that era.
Come join us in this beautifully historic Grade II listed venue for a discussion, then screening of the film and our exclusive raffle!
"My father warned me about men & booze, but he never mentioned a word about women & cocaine" – Tallulah Bankhead.
Follow Women & Cocaine on Instagram and Facebook.
Doors open at 18.30, for a 19.30 start.
Refreshments will be available in our licensed cafe/bar.
TICKETS & PRICING
Reserved tickets £9.97 available from Eventbrite. Tickets will also be available on the door on the night. Concessions available on the door with valid ID. Phone bookings for this event cannot be made via the Cinema Museum.