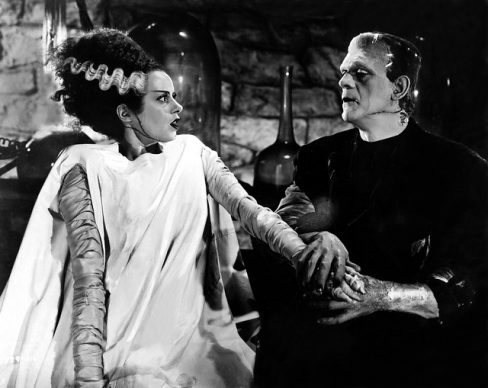 ReShape and the Cinema Museum are proud to present the 2020 season of The VITO Project, a series of monthly screenings of queer cinema, bringing generations of LGBT+ people and friends together for an alternative space to mix, watch great films and share ideas.
We are excited to present a new season of movies inspired by Vito Russo's The Celluloid Closet taking place in 2020. Celebrating queer artists who worked in classic Hollywood and beyond, we will be watching and discussing their movies through the lenses of the queer sensibility they brought to their work. The first of these screenings is a double bill of two classic horror movies by British director James Whale: Bride of Frankenstein (1935) – presented from an archival 35mm print – and The Old Dark House (1932).
While the life of openly gay Whale has since been documented in biographies and fictionalised in works such as Gods and Monsters (1998), he received limited serious consideration as an auteur during his lifetime in spite of the commercial success of his movies and their indelible influence on the art form. This is an opportunity to watch two of his greatest movies back-to-back and savour their wonderfully queer sense of humour and visual panache on the big screen.
After the movies, there will be a panel discussion on James Whale and the style and sensibility of his movies.
The Old Dark House (1932) – Digital presentation of new 4K restoration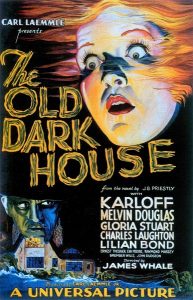 Caught in a storm whilst journeying through a remote region of Wales, a group of travellers take refuge in a sinister mansion inhabited by the bizarre Femm family and their mute butler, Morgan (Boris Karloff). Trying to make the best of a bad situation, the group settles in for the night, but the Femm family have a few skeletons in their closet, and one of them is on the loose… A group of weary travellers, a spooky mansion, and a madman on the loose upstairs! With a cast including names such as Charles Laughton, Gloria Stuart and fabulously extravagant Ernest Thesiger, The Old Dark House is one of the best and most entertaining horror films of the 1930's.
Watch trailer
Bride of Frankenstein (1935) – Presented from an archival 35mm print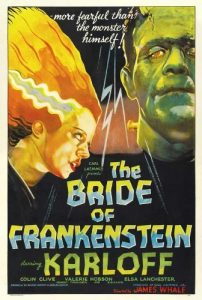 In this explosive sequel to Whale's 1931 Frankenstein, Dr. Henry Frankenstein (Colin Clive) badly wants to get out of the evil experiment business, only to be lured back into action by eccentric scientist Dr. Pretorious (Ernest Thesiger) to create a female companion to the Monster. In the meantime, having survived the fire at the mill The Monster (Boris Karloff) remains on the run from a society that wishes to destroy him, all the while developing an increasing humanity and a wish for emotional connection. Filled with unforgettable stylised imagery and filled with queer subtext, this is James Whale working at the top of his powers to create one of the all-time greats.
Watch trailer
Would like to get another fix of queer horror? So do not miss The Vito Project's March screening of Good Manners (2017) – a one-of-a-kind blend of genres and one of the most unique films to come out of Brazil in the past years. Tickets now on sale here.
Venue accessibility: The Cinema Museum is level access. There is a lift, and an accessible toilet large enough for a motorised wheelchair, with an easy lock and handrails. Some of the interior doors are heavy. There is parking available at the Cinema Museum. The building does not have a hearing loop. Please send us a message if you have any questions about accessibility.
Doors open at 16.00, for a 17.00 start. The Old Dark House at 17.00 (running time 1h 12min), Bride of Frankenstein at 18.45 (running time 1h 15min). Discussion at 20.00.
Refreshments will be available in our licensed cafe/bar.
TICKETS & PRICING
Tickets £10 for both films and £6 for a single film.
Advance tickets may be purchased from Billetto, or direct from the Museum by calling 020 7840 2200 in office hours.