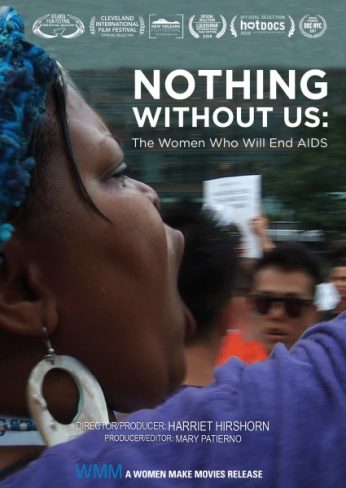 The VITO Project is partnering up with PrEPster to present a screening of Harriet Hirshorn's 2017 documentary Nothing Without Us: The Women Who Will End AIDS, followed by a Q&A.
Nothing Without Us tells the inspiring story of the vital role that women have played – and continue to play – in the global fight against HIV/AIDS. Combining archival footage and interviews with female activists, scientists and scholars in the US and Africa, Nothing Without Us reveals how women not only shaped grassroots groups like ACT-UP in the U.S., but have also played an essential part in HIV prevention and treatment access throughout sub-Saharan Africa. From beauty parlors in Baton Rouge to the first HIV clinic in Burundi, this film looks boldly at the unaddressed dynamics that keep women around the world at high-risk for HIV, while introducing the remarkable women who have the answers to ending this 30-year old pandemic. As the history of AIDS activism is being written, women, particularly women of color, are being written out of it. This documentary will be a step in restoring women's crucial role in the history and present-day activism around HIV as well as bolstering the work of women everywhere still fighting for their lives.
The event is aiming to present and discuss sexual health activism for women in the last 30 years. The post-screening discussion will reflect on the struggles presented in the film & describe current challenges facing women (in particular, women of colour).
Josina Calliste will be chair the post-screening discussion. Four speakers are now confirmed for the evening, Dr Annabel Sosowemimo, Dr Kate Nambiar, Winnie Ssanyu Sseruma and Rebecca Mbewe.
Dr Annabel Sowemimo is a Sexual & Reproductive Health (SRH) doctor and founder of community based organisation – Decolonising Contraception (DC). Her interests include addressing Gender Based Violence particularly Female Genital Mutilation (FGM) and improving SRH access for people of colour. She is a regular contributor for online platforms including Black Ballad and gal-dem on a range of topics from health, social justice to culture & music. She holds an undergraduate degree in Medical Anthropology and an MSc in Sexual & Reproductive Health Research.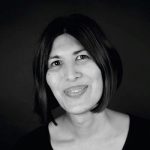 Dr Kate Nambiar is a physician working in the Brighton Sexual Health and Contraception Service (BSHAC) and at the London Gender Identity Clinic (Tavistock and Portman NHS Foundation Trust). She trained at Oxford University and Imperial College, London and has worked in sexual health since 2003. Kate is the principal investigator for the PrEP IMPACT study in Brighton. She is also the chair of the British Association of Sexual Health and HIV (BASHH) gender and sexual minorities special interest group and has co-authored recommendations for care of trans people in sexual health clinics, and guidance for contraception provision for trans people. In 2012 she helped to set up, and continues to run Clinic-T – a specialist sexual health service in Brighton for trans and gender diverse people. Her clinical and research interests remain focussed on the healthcare needs of trans people."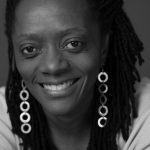 Winnie Ssanyu Sseruma is a freelance International development consultant based in London, UK. She works on HIV prevention, treatment and community health advocacy, focusing on Black communities in the UK and Sub-Saharan Africa. For the last five years, she has been monitoring and assessing HIV community and social projects in fifteen countries in the Sub Saharan region, for the Stephen Lewis Foundation which is based in Toronto, Canada. Within her work, she continues to highlight the importance of PrEP, promoting HIV treatment literacy and helping people to understand issues around Undetectable = Untransmittable. Winnie has been living with HIV for more than 30 years.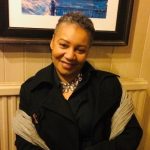 Rebecca Mbewe is a Speaker, Trainer and Mentor who has long standing experience of formerly working within legal administration and more recently within the HIV sector. Rebecca's has served as a trustee on the board for National AIDS Trust (NAT), and she is presently a member of the UK Community Advisory Board (UKCAB) who she represents at the British HIV Association (BHIVA) Steering Group Committee. She holds a BSc in Psychology and an MBA in Healthcare. She is currently working as a freelance consultant offering advice and training. Rebecca has been living well with HIV for the last 23 years.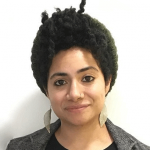 Josina Calliste is the Strategic Lead for women and PrEP at PrEPster. In her current role, she leads on the MobPrESH project, which mobilises peer educators around PrEP & sexual health. She is a queer black sexual health practitioner and researcher based in London, and has written on sexual health-related topics for gal-dem, Black Ballad and birthworkers of colour.
For additional information, please contact: info.reshapenow@gmail.com
Doors to the cafe/bar will open at 18.30 for a 19.30 screening. Come early to secure a seat as it can get very busy and we do not take bookings. The doors to the Cinema will be shut once capacity is reached.
TICKETS & PRICING
This is a free event but we will need your donations on the night to cover the costs associated with running the event. A minimum £5 donation is suggested but please give generously if you are able to.
Find out more about the VITO Project on their website.