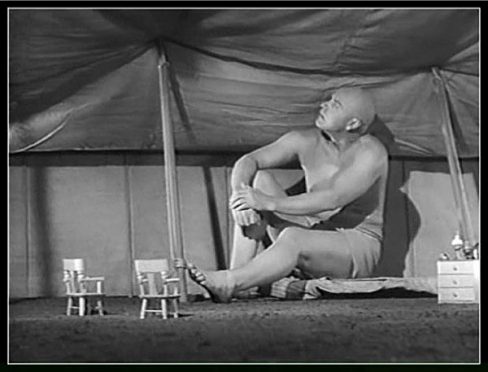 The Gothique Film Society continues its 54th season with 'The Little and Large Show' – The Amazing Colossal Man and The Incredible Shrinking Man.
The Amazing Colossal Man (USA/1957/77mins), directed by Bert I. Gordon and starring Glenn Langan, Cathy Downs, William Hudson.
Classic cheesy 50s sci-fi: A military officer survives a nuclear blast, only to grow into an increasingly unstable giant. SCREENING FROM A 35MM PRINT.
The Incredible Shrinking Man (USA/1957/81mins), directed by Jack Arnold /and starring Grant Williams, Randy Stuart, April Kent.
True classic 50s sci-fi: When Scott Carey begins to shrink following exposure to radiation and insecticide, medical science is powerless to help him.
E-mail enquiries to Dave Simpson david.simpson399@btinternet.com or Simon Davies j_s_davies@hotmail.com
Doors open at 18.00, for a 19.00 start.
Refreshments will be available in our licenced cafe/bar.
TICKETS & PRICING
Everyone welcome. Individual tickets at £8.00 can be purchased on the door or via Ticketlab.
Alternatively, Gothique Film Society membership subscriptions are available. Each season comprises six shows, from October to March. The subscription for all six shows each season is £30.00, but discounted membership is available for in-season joiners. For further enquiries about membership, contact Simon Davies j_s_davies@hotmail.com or come along and join up on the door.