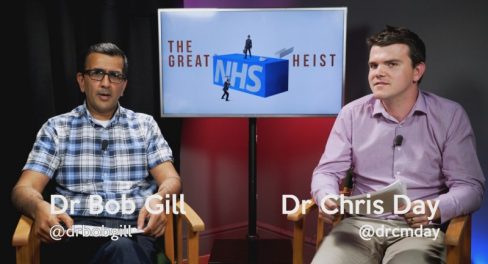 Peter Bach's film Sell-Off charts how the government have dismantled our health service over a 30 year period.
The film is split into 10 chapters, and features many health professionals on the front line. The film will be followed by a Q&A, led by Dr Bob Gill, one of the campaigners involved in making this film. The Q&A will seek to update people as to the situation today, and inform as to what we can do to save what's left of our NHS. This event is a call to action, as this will effect everyone in the country.
As the authors of this important film note: "Your NHS has been quietly transformed into a business ready for corporate takeover and conversion to the American private insurance model. Sell-Off exposes the two-decade covert privatisation which has occurred without public mandate and against the public interest."
View the trailer here.
Doors open at 19.00, for a 19.30 start.
Refreshments will be available in our licensed cafe/bar.
TICKETS & PRICING
Tickets £5.
Advance tickets may be purchased from Billetto, or direct from the Museum by calling 020 7840 2200 in office hours.