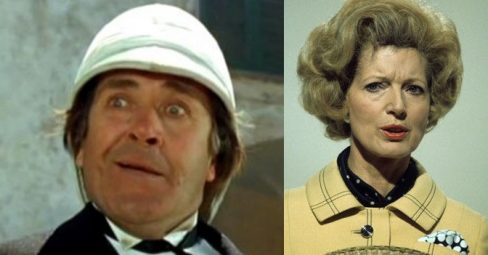 With classic clips and rare photographs from his family's private collection, Tyler Butterworth relates the extraordinary true story of his father's war years, his time in the notorious POW camp Stalag Luft III, and early theatrical experiences which directly led to his success as a Carry On star.
Peter's successful career in film and television ran alongside that of his impressionist wife, Janet Brown. Her career really blossomed in 1979, the year Peter died and also the year Mrs Thatcher became Prime Minister. Using personal photographs and television clips, Tyler will shed light on some of the more personal moments in this shared life of show biz, which culminated in them both individually being given the This Is Your Life treatment, quite possibly a unique accolade for a married couple in any walk of life.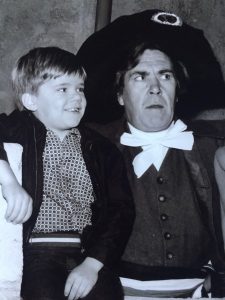 Tyler Butterworth followed his parents into the theatre and spent twenty five years as an actor appearing in many television programmes including The Darling Buds of May (1992), Rumpole of the Bailey (1991), Bergerac (1998), Last of the Summer Wine (2008) and Casualty (1986 and 2002). He is now an audio producer, creating audio guides to cities round the world for private clients.
After the Q&A Tyler will take part in a meet and greet with the audience and a paid autograph signing.
Doors open at 19.00, for a 20.00 start.
Refreshments will be available in our licensed cafe/bar.
TICKETS & PRICING
Tickets in advance £14 (£13 concessions). On the door £15 (£14 concessions).
Advance tickets may be purchased from Billetto, or direct from the Museum by calling 020 7840 2200 in office hours.