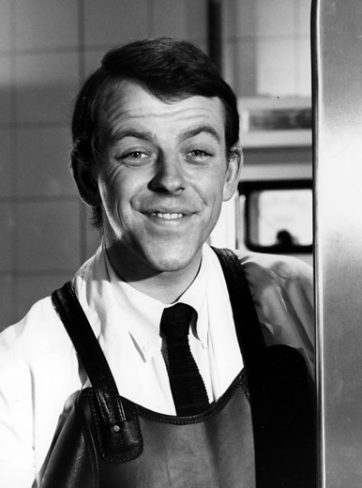 Misty Moon is proud and honoured to be presenting the legendary Julian Holloway at the multi award winning Cinema Museum.
Julian will be joined on stage by his friend and TV historian Dick Fiddy who will be Misty Moon's special guest MC. After the Q&A Julian will meet and greet the audience and take part in a paid signing.
Julian Holloway
For over six decades, Julian Holloway has enjoyed a long and varied career. He made his theatrical debut in London's West End in the revue All Square at the Vaudeville Theatre and has had a long stage career both as an actor and director.
On TV, he co-starred in the BBC series of P.G.Wodehouse's Ukridge (1968) and appeared in many beloved cult series including The Avengers (1961), The Saint (1964), Z Cars (1975), The Sweeney (1975), Whatever Happened to the Likely Lads (1973-74), The New Avengers (1976), Public Eye (1975), The Professionals (1978), Minder (1982), Rumpole of the Bailey (1991) and Dr Who (1989).
On the big screen he was in a number of Carry On films, including Carry On Up the Khyber (1968) and Carry On Camping (1969), as well as Scream and Scream Again (1970) and the Porridge movie (1979). He co-produced the crime caper Loophole (1981) which starred Albert Finney and Martin Sheen before moving to the USA and becoming an in-demand voice artists on such projects as Star Wars: The Clone Wars (2010-13), Pixar's Father of the Pride (2004–05) and Dan Dare – Pilot of the Future (2002).
Dick Fiddy
Dick is a TV historian and writer who is employed by the BFI as an Archive Television Programmer. He is the co-founder and co-ordinator of the BFI's Missing Believed Wiped initiative which attempts to track down and exhibit lost British TV material.
Doors open at 19.00, for a 20.00 start.
Refreshments will be available in our licensed cafe/bar.
TICKETS & PRICING
Tickets in advance £14 (£13 concessions). On the door £15 (£14 concessions).
Advance tickets may be purchased from Billetto, or direct from the Museum by calling 020 7840 2200 in office hours.