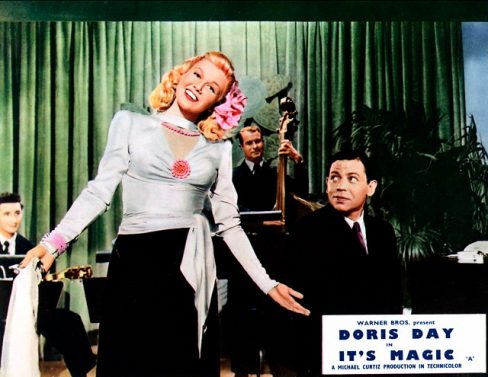 Kennington Talkies begins a season of Doris Day films with Romance on the High Seas (1948), a romantic comedy directed by Michael Curtiz, and co-starred Jack Carson.
Known in the UK as It's Magic, this American Technicolor musical comedy was Doris Day's debut. Set on a cruise ship, this is a comedy of romantic suspicions and mistaken identities. Songs are by Jule Styne and Sammy Cahn, and Oscar Levant is also featured. The script is by Julius J. and Philip G. Epstein, the writers of Casablanca (1942). It was originally designed as a star vehicle for Betty Hutton, but when she became pregnant, Doris Day successfully auditioned for the star role.
Full supporting programme.
Doors open at 18.30, for a 19.30 start.
Refreshments will be available in our licensed cafe/bar.
TICKETS & PRICING
Tickets £6.
Advance tickets may be purchased from Billetto, or direct from the Museum by calling 020 7840 2200 in office hours.