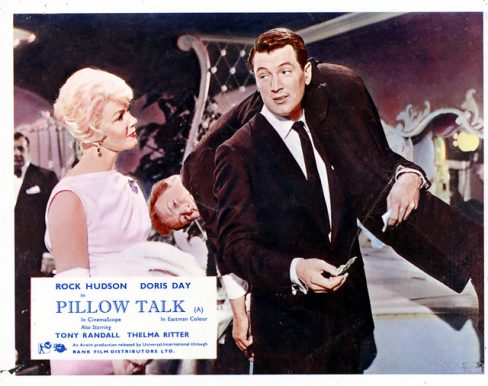 Kennington Talkies concludes the season of Doris Day films with Pillow Talk (1959), a screwball comedy directed by Michael Gordon, and co-starring Rock Hudson.
Doris Day plays Jan Morrow, a single woman and independent interior decorator. Due to the demand for phone lines in the area, she is forced to share a party line with Brad Allen, womaniser and all round pig, who lives in an apartment nearby. The two spar on the phone, but it is only some time later that Brad learns who Jan is, and masquerades as a handsome Texan rancher – except to toy with Jan, this smooth talking Southerner is… just a touch too fruity to be true.
Full supporting programme.
Doors open at 18.30, for a 19.30 start.
Refreshments will be available in our licensed cafe/bar.
TICKETS & PRICING
Tickets £6.
Advance tickets may be purchased from Billetto, or direct from the Museum by calling 020 7840 2200 in office hours.