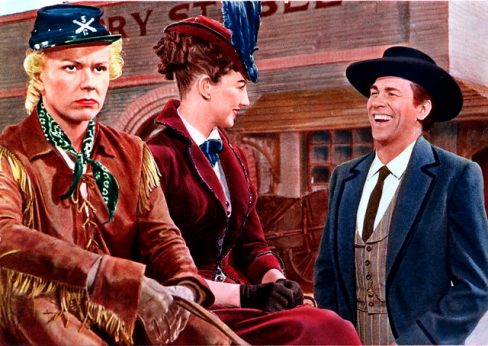 Kennington Talkies continues the season of Doris Day films with Calamity Jane (1953), a musical directed by David Butler, and co-starring Howard Keel.
Calamity Jane (Doris Day) is the shotgun rider on the Deadwood stagecoach. When the patrons of the town's saloon complain that they do not have a top class female entertainer, Jane rashly promises to get a star attraction from Chicago to sing at the saloon, much to the amusement of Wild Bill Hickok (Howard Keel).
Full supporting programme.
Doors open at 18.30, for a 19.30 start.
Refreshments will be available in our licensed cafe/bar.
TICKETS & PRICING
Tickets £6.
Advance tickets may be purchased from Billetto, or direct from the Museum by calling 020 7840 2200 in office hours.