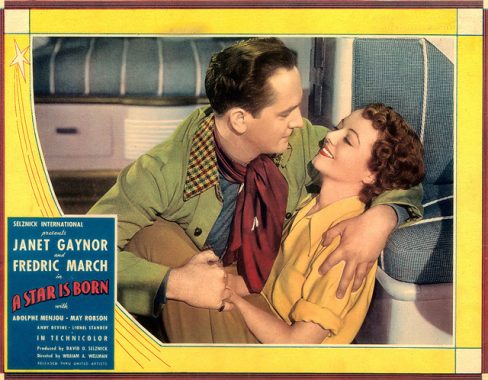 Come and enjoy a selection of Ronald Grant's personal favourite films.
The original version of the romance between a female star in the ascendency and a male star on the skids was set in the world of Hollywood, not music. It stars Janet Gaynor and Fredric March as the lovers, along with Adolphe Menjou, May Robson, Andy Devine and Lionel Stander. Director William Wellman gained the only Oscar of his career for the film, ironically for Best Writing (Original Story), which he shared with co-writer Robert Carson. The film was produced by David O. Selznick, and filmed in Technicolor by W. Howard Greene, who received an honorary Academy Award for the film's colour photography.
Full supporting programme.
Doors open at 13.30, for a 14.30 start.
Refreshments will be available in our licensed cafe/bar.
TICKETS & PRICING
Tickets £6.
Advance tickets may be purchased from Billetto, or direct from the Museum by calling 020 7840 2200 in office hours.