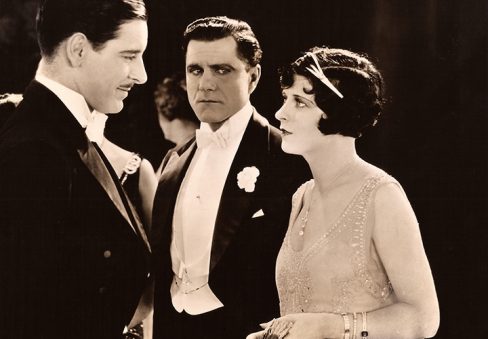 The Kennington Bioscope is a regular cinema event featuring live accompaniment to silent films that takes place at the Cinema Museum.
In 1925, three years after Mary Pickford brought German-born Ernst Lubitsch from Berlin to Hollywood, he directed Lady Windermere's Fan. Based on Oscar Wilde's 1893 play, it stars the young Ronald Colman in the role of Lord Darlington, with May McAvoy as Lady Windermere. Oscar Wilde's wit and delightful characterisation is given the Lubitsch Touch in this hectic comedy satirising upper-class society, particularly the hypocrisy of Victorian attitudes to women.
The film will be introduced by Kevin Brownlow, and we hope to be able to show a recent digital restoration by Photoplay Productions.
Live accompaniment from John Sweeney for Lady Windermere's Fan, and Colin Sell for the first half.
Silent film with intertitles which may be suitable for the deaf and hard of hearing.
Anyone interested in silent film should visit the website for more info.
Tickets & Pricing
£5. Seats are limited, so please request an invitation using the email kenbioscope@gmail.com.