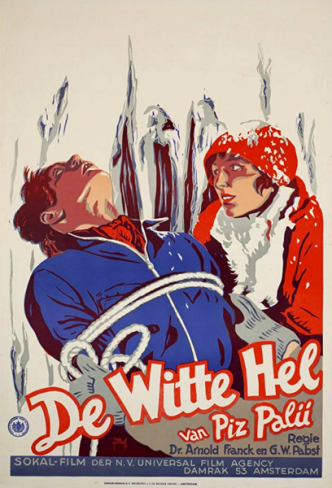 The Kennington Bioscope is a regular cinema event featuring live accompaniment to silent films that takes place at the Cinema Museum.
Kennington Bioscope presents another special evening of 9.5mm films from the collection of Kevin Brownlow, who will also introduce the programme.
As our regular audience will know, 9.5mm was the pioneering amateur film gauge that enabled film enthusiasts to make and project their own films and also screen commercial popular films of the day in their own homes. The 9.5mm gauge preserved many subjects that are now either lost or difficult to obtain in 35mm. 9.5mm has a frame size similar to 16mm and was usually copied from the original 35mm elements, thus providing superb quality images. As usual, there will be a live piano accompaniment.
Highlights will include:
German mountain drama The White Hell of Piz Palu (1929), directed by Arnold Fanck and G. W. Pabst, starring Leni Riefenstahi, Gustav Diessl, Ernst Petersen, and World War 1 flying ace Ernst Udet
1927 French drama La Glu, directed by Henri Fescourt (Les Miserables (1925)), with Germaine Rouer and Francois Rozet in the lead roles
My Boy (1921), directed by Albert Austin and starring Jackie Coogan, a follow-up to Chaplin's The Kid (1921)
Adieu Les Copains (1930), a drama from director Léo Joannon, who later made Laurel and Hardy's last film, Atoll K (1951)
Kevin Brownlow began his famous career as a collector of 9.5mm in the 1950s and a sampling of his extensive archive is always a treat.
Silent film with intertitles which may be suitable for the deaf and hard of hearing.
Anyone interested in silent film should visit the website for more info.
Tickets & Pricing
£5. Seats are limited, so please request an invitation using the email kenbioscope@gmail.com.