Jazz from the Silver Screen
Germana La Sorsa (vocals) and Joe Boyle (double bass) come together as Jazz In Cinema. Normally performing as a duo, the band will be enriched as a unique quartet by two of the brightest musicians on the UK scene, Rupert Cox on piano and Dave Storey on drums.
They bring you the finest jazz music that was written for or used in movies over the course of the last century. With special arrangements, the group's interpretation gives each song a new life in a very immersive setting and always in the time-honoured tradition of jazz music. Hear Jazz In Cinema play A Foggy Day and My Heart Belongs to Daddy, taken from a recent show at the Toulouse Lautrec in Kennington.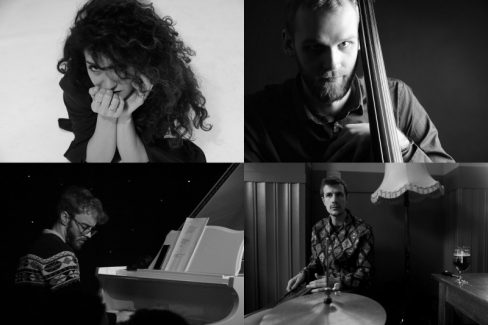 Presented as part of the Emerge Festival. Emerge is a whole new breed of rule-breaking festival. From DJs and bands to poetry slams and open mic jams, Emerge is a bona fide festival pick n' mix bringing together some of London's most electrifying new talent across 50 of the capital's iconic museums and galleries. For more information please visit: http://emergefestival.co.uk/.
Doors open at 17.00 with the gig beginning at 19.00.
Refreshments will be available in our licensed cafe/bar.
TICKETS & PRICING
Tickets £15. Available here. Weekend passes for the Festival available here.