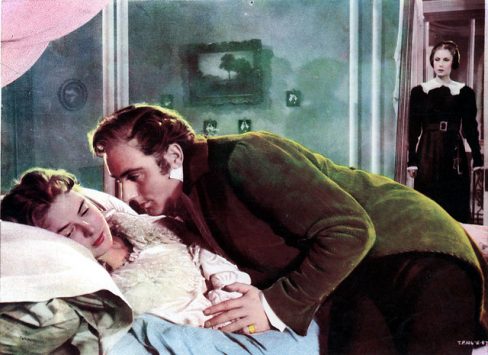 Hitchcock and Under Capricorn – 70 Years On is a symposium being held on September 5 & 6 at Kings College London.
First shown in September 1949, Under Capricorn remains one of Alfred Hitchcock's lesser known films – which makes the chance to explore its riches on this 70th anniversary occasion all the more welcome. A 35mm archival Technicolor print of the film will be screened on the evening of Day One.
The two-day symposium, on either side of the screening, is a sequel to the very successful event held in Dublin in September 2018, which celebrated the 60th anniversary of Vertigo (1958), and it follows the same pattern. An international team of scholars and enthusiasts come together to discuss the film from a variety of perspectives. Instead of the more conventional panel-of-three format, speakers all have their own half-hour slot, allowing for some Q and A.
The range of speakers and topics matches the distinctive multicultural nature of Hitchcock's project. Speakers will include Laura Mulvey, Charles Barr and Sidney Gottlieb. For more details, and to book tickets for the symposium, go to the Kings College London website. Tickets to the film screening, which is FREE and starts at 19.30 on September 5th, can be booked via eventbrite.