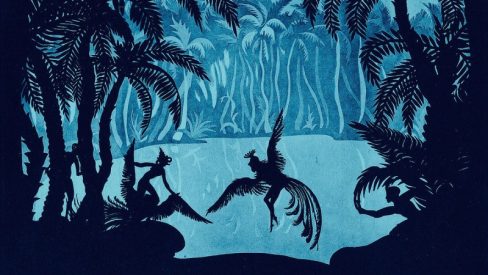 Contrary to popular belief, the first animated feature film was not made by Walt Disney but by Lotte Reiniger, a pioneer of silhouette animation who escaped Nazi persecution to eventually produce fairy tale adaptations for the BBC. Her masterpiece, The Adventures of Prince Achmed (1926), inspired many of the first generation of animators in the US and the UK, and provides a key example of the important role women play in animation's history.
Beginning a three year long production in 1923, The Adventures of Prince Achmed is a detailed and expressive animated fantasy that marks Reiniger's fullest engagement with her signature and highly innovative style of 2D silhouette animation, an artistic practice achieved via scissor cut-outs photographed against a backlight. Beyond its technical merits and spectacular shadowplay, the film was also made at a specific historical moment of upheaval in 1920s Weimar Germany. The Adventures of Prince Achmed offered audiences a fantastic subject matter (it was based on "One Thousand and One Nights" a collection of South Asian and Middle Eastern fairy and folk tales) at a time of heightened political unrest in the aftermath World War 1. Reiniger's silhouette film therefore stands as an important milestone in film history: one that sits within the traditions of abstract cinema, avant-garde animation, German Expressionism and fantasy storytelling. We will be screening a 16mm print from the BFI.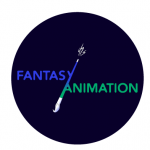 This is the second film in the monthly screening series curated and hosted by Fantasy-Animation.org, a blog and podcast dedicated to the relationship between fantasy cinema and the medium of animation. Series hosts Christopher Holliday and Alexander Sergeant will also be joined by Dr. Caroline Ruddell (an expert on Lotte Reiniger, from Brunel University) for a special live podcast recording and Q&A to discuss the significance of Reiniger as a filmmaker and the impact of her seminal animated fantasy film.
Doors open at 18.30, and the film starts at 19.30.
Refreshments will be available in our licensed cafe/bar.
TICKETS & PRICING
Tickets £6.
Advance tickets may be purchased from Ticketlab, or direct from the Museum by calling 020 7840 2200 in office hours.