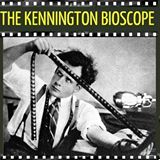 Praise and recognition for The Cinema Museum and The Kennington Bioscope.
The Silent London website poll voted the Museum Best Venue for Silent Film of 2018, stating "You all love the Cinema Museum, but especially the way that the Kennington Bioscope has transformed it into a leading venue for silent cinema in the capital – including regular screenings and special events. This prize goes to the CM and the KB together. Long may they prosper".
In his blog Early & Silent Film, teacher and author Keith Withall wrote "The great beacon in Britain must be the Kennington Bioscope at the Cinema Museum. If I was richer I would move closer. Late in the year we had their fourth Silent Film Weekend. There was a rich variety of titles and music. My standout was Turksib, USSR 1929. The film alternates scenes of idyll with driving montage, well set up by the accompaniment by Costas Fotopoulis (sic)".