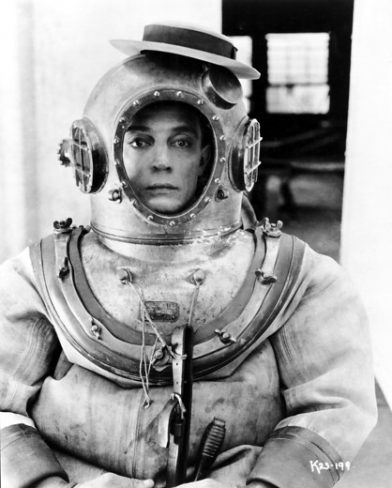 The UK Buster Keaton Society. Quarterly meeting of the society dedicated to the appreciation of the silent comedian.
After a selection of Keaton shorts and a break, the second half will be a screening of The Navigator (1924). Buster plays Rollo Treadway, a socialite who finds himself on a deserted cruise ship, The Navigator, his only company the woman who has rejected his marriage proposal (Kathryn McGuire).
The Navigator was one of his most successful films commercially, grossing $680,406 on a $385,000 budget.
The meeting runs from 4pm to 7pm.
TICKETS & PRICING
Entry free to members with £10 annual membership available at the door.