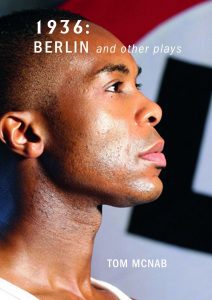 Tom McNab is a leading figure in the sporting world, having coached Olympic long jump champion Greg Rutherford, Chelsea FC to the 1970 FA Cup, and the English rugby team to World Cup silver in 1991. He was Technical Director of the Oscar-winning Chariots of Fire (1981), and has written several novels including the best-seller Flanagan's Run.
In this special evening to coincide with the publication of three of his plays 1936: Berlin and other plays by Aurora Metro Books, Tom will talk about his career and he how blends historical fact and fiction in his plays and novels. The talk will be illustrated by performed extracts from plays in the collection, two by students from East 15 Acting School, and the third by a corps of professional actors.
1936: Berlin tells the story of the legendary athlete Jesse Owens, the young German-Jewish athlete, Gretel Bergmann and the Irish American judge Jeremiah Mahoney, who narrowly failed to secure an American boycott of the Games. The play also features Leni Riefenstahl who created Olympia (1938), the magnificent film of the 1936 Olympics, and who is a central character in Whisper in the Heart. This play presents an imaginary meeting between Riefenstahl and the acclaimed director Orson Welles in 1955 Spain. The third play in the collection Orwell on Jura is set on the remote island of Jura to which the ailing Orwell has retreated to write his seminal novel 1984.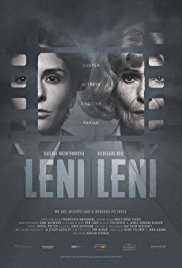 In the second half, after a short break, Tom McNab will talk about his extensive research into the film career of Leni Riefenstahl, with excerpts from Olympia.
There will also be a screening of Leni, Leni (2016) a short film adapted by Alistair Audsley from Tom's play of the same name. Set in 1993, filmed at Ealing Studios and shown at Cannes, the Adrian Vitoria-directed film stars Hildegard Neil as Riefenstahl.
The evening will end with a short Q&A and the chance to buy signed copies of 1936: Berlin and other plays for £10 (RRP £12.99).
Doors open at 18.30, for a 19.30 start.
Refreshments will be available in our licensed cafe/bar.
TICKETS & PRICING
Tickets £6.
Advance tickets may be purchased from Billetto, or direct from the Museum by calling 020 7840 2200 in office hours.