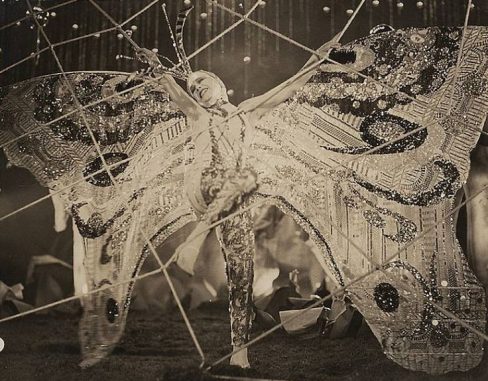 On the 8th and 9th of September the Kennington Bioscope will present its fourth Silent Film Festival at the Cinema Museum. The event is expected to run from 10.00 till 22.15 on both Saturday and Sunday.
The event will feature many rare and fantastic gems from the BFI archive and the personal collection of film historian and national treasure, Kevin Brownlow. As with last year's show, almost the whole programme is on film (35mm or 16mm). Mr Brownlow himself with curators from the Kennington Bioscope will be on hand to introduce the films. We will have the leading silent film pianists in the UK, John Sweeney, Costas Fotopoulos, Cyrus Gabyrusch, Lillian Henley and Meg Morley. The line up below is to be confirmed and subject to alterations.
---
Sunday Programme
10.00 Programme 1: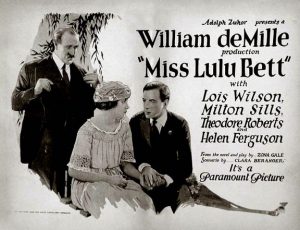 Miss Lulu Bett (USA 1921)
Director William C. de Mille.
Based on a 1920 play and bestselling novel of the same name by Zona Gale. The screenplay was written by Clara Beranger. The film features Lois Wilson, Milton Stills and Theodore Roberts.
The film deals with an idealized picture of the small midwestern town as a peaceful place inhabited by happy, sharing, loving "folks." But underneath a narrow place filled with tension, gossip and meanness. A chance to see the work of Cecil's brother, whose social problem films should be much better known. This naturalistic drama was highly-regarded by the critics – the novel won the Pulitzer prize. Unlike Cecil, William cared more for psychological reality than melodramatic action. The opening title says it all "The greatest tragedy in the world, because it is the most commonplace, is that of a human soul caught in the toils of the commonplace." You can imagine how keen the producers were to finance this one! But it was well received – "Mr de Mille has shown rare skill and intelligence," said Photoplay. Agnes de Mille picked this as her favourite of all her father's films.
11.30 Programme 2:
The Silent Enemy (Canada 1930)
Directed by H.P. Carver, with Chief Yellow Robe (Chetoga, tribe leader) and Chief Buffalo Child Long Lance (Baluk, mighty hunter).
Set in the Canadian Northwest, where the Chippewa tribe struggles to find food before the onset of winter. Chief Chetoga agrees with the hunter Baluk to move north toward the caribou herds, despite the protests of Dagwan, the medicine man. The story of the Indian before the white man came, with an Indian cast, made by Americans Douglas Burden and William Chanler in the style of Merian C Cooper and Ernest Schoedsack. Shot on location in the Great Barren lands of Canada, this is an epic reconstruction of life among the Ojibway tribe. Said Robert E Sherwood: "High on the list of the cinema's nobler achievements are the names of Nanook, Grass, Stark Love and Chang. Now there is another picture to be added to the distinguished list – The Silent Enemy. It is beautiful, it is superbly acted, and in many of its scenes tremendously exciting. It is a permanent, eloquent record of a race that is vanishing from the earth. Don't fail to see it."
13.00 LUNCH
14.00 Programme 3: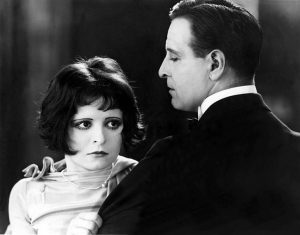 Dancing Mothers (USA 1926)
Director Herbert Brenon, with Conway Tearle, Alice Joyce, Norman Trevor and Clara Bow. A Paramount production, based on the successful Broadway play by Edgar Selwyn and Edmund Goulding.
Clara Bow plays Kittens, the flapper daughter of Ethel Westcourt (Joyce) and her philandering husband Hugh (Trevor). Kittens and Hugh, living a life of parties and flirtations, ignore Ethel, but she finds out what is going on when she visits a club with a friend, and finds her husband with a younger woman, and Kittens with older man, Jerry Naughton (Tearle). As David Stenn says in his biography of Bow, Runnin' Wild, "From her first close-up, she infuses Dancing Mothers with overwhelming vitality.. When Kittens invades her lover's lair, she storms past his butler, makes a beeline for the bar, snatches a silver cocktail shaker, leaps on to a divan, pours herself a stiff drink, guzzles it, traces the liquor's trail down her gullet delightedly, then hurls her cloche hat over her shoulder with one hand while rumpling her bangs with another". The mother is played by the patrician Alice Joyce, who gives a superb performance, but is out dazzled by Clara. As Louise Brooks put it, "Everybody forgot Alice Joyce because Clara was so marvelous; she just swept the country. She became a star overnight with nobody's help."
15.20 Programme 4:
Messing about on the river: films from the banks of the Thames.
A programme of short films from the BFI National Archive, introduced by Bryony Dixon, curator of silent film at the BFI.
Lieutenant Lilly and the Splodge of Opium (UK 1913) is an agreeably daft comedy that pokes fun at popular adventure serials of the early 1910s.
Broken in the Wars (UK 1918) has a scheme to help restart a business after was service, featuring Henry Edwards and Chrissie White.
Directed by Fred Rains (father of Claude), Trips and Tribunals (UK 1918) is one episode of a series of comedies featuring Mr Butterbun, played by music hall star Lupino Lane (uncle of Ida Lupino).
Up the River with Molly (UK 1921) is a Stereoscopic Scenic Gem following a man and his dog who take a trip up the Thames.
The Haunted Hotel (UK 1918) is part of a series of Kinekature Komedies using a special lens to create distortion directed by Fred Rains, again where a comic ghost story in which guests find that a cursed hotel is not a particularly restful place to stay.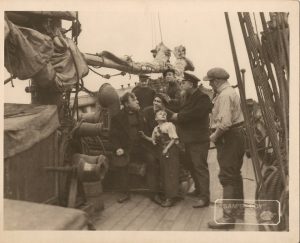 Sam's Boy (UK 1922)
Directed by Manning Haynes and starring Johnny Butt.
Introduced by Bryony Dixon.
A delightful British comedy feature, adapted from a short story by W.W. Jacobs, Sam's Boy stars Johnny Butt (born 1878 Hoxton, London – died 1931 Kennington, London). The location work is believed to have been done around the Thames Estuary and along the Kent coast.
With support from the AHRC project 'British Silent Cinema and the Transition to Sound' and of the British Silent Film Festival.
17.40 Programme 5: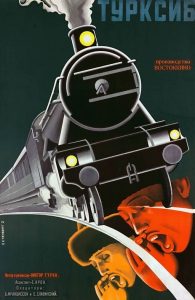 Turksib (Russia 1929)
Director Viktor Turin.
Soviet workers try to build a railway linking Turkestan to Siberia aiming to carry cotton from the former in exchange for cereals and vegetables from the latter. A Russian, Victor Turin was educated in the States, learnt the film business at Vitagraph, became a western fan and returned to the Soviet Union to direct the great documentary Turksib – about the heroic transformative building of the railway linking Turkestan to Siberia. Like The Iron Horse (1924), it's propaganda, but it's also a lyrical, humane, superbly edited masterpiece that greatly influenced the British documentary movement. Dennis Grunes in A Short Chronology of World Cinema says 'The film allows us to glimpse afresh the hope and spirit that the idea of the Soviet Union once brought to the world. Turksib encapsulates the Soviet dream".
18.45 DINNER
20.00 Programme 6:
The Golden Butterfly (Austrian-German 1926)
Director Michael Curtiz, with Hermann Leffler, Lili Damita and Nils Asther.
The film was shot at the Johannisthal Studios in Berlin and on location in London (the London Coliseum) and Cambridge (with scenes of punting on the River Cam, the Colleges, the railway station & around town on an open-top bus). The story was by P. G. Wodehouse.
A restaurant cashier, who has a mutual attraction to the restaurateur, has a secret passion for dance. As soon as she finishes work she is off down to the dance studio for a practice. She has a chance meeting with a handsome impresario, who promises to make her into the greatest dancer the world has ever known.
Introduced by special guest Adam Feinstein, an expert on Michael Curtiz.
Plus Patent Glue (Germany 1909)
A comedy short film featuring Curt Bois, one of the stars of The Golden Butterfly. An inventor calls on a professor and demonstrates his new invention, a liquid fast-setting glue, leaving him a bottle. The professor's sons find the glue and use it to play pranks on people.
Introduced by Michelle Facey.
Details of the Saturday programme here.
The Museum's café and bar will be open throughout the event serving sandwiches, hot pastries, cakes, snacks, alcoholic beverges and hot & cold drinks.
The Jamyang Cafe, adjacent to the Museum, will be offering a delicious meals during the festival. We encourage you to pre-book when you purchase your festival ticket so we can have your food ready to go, then you can spend less time in a queue and more time sitting down enjoying your meal and break.
Pre-booked dinner: £6.50
You can pre book your dinner when you buy your ticket for the event. You will be given a special voucher on the door when you check in for the festival that you can present at the Jamyang Cafe next door.
If you have already bought a ticket for the event and want to pre book a dinner then don't worry. There is no transaction charge for pre booking meals.
Tickets & Pricing
Weekend Ticket £30 / One Day £18 / Morning Pass £10 / Afternoon and evening pass £12 / Evening pass £5. Available from the TicketTailor website.