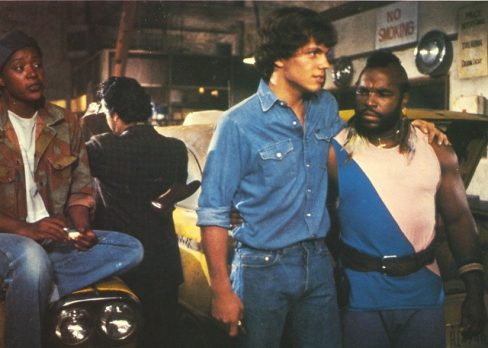 The Celluloid Sorceress brings her look at the career of Joel Schumacher to the Cinema Museum with a rare screening of one of The Lost Boys (1987) director's pre-breakthrough hits, unavailable on DVD and blu ray in the UK.
Albert Hockenberry (Adam Baldwin) arrives in the nation's capital planning to join the ailing cab company of his father's Vietnam buddy Harold (Max Gail). Landing amongst a traditional band of '80s misfits Albert finds a business barely afloat and propped up by bricks.
When a $10,000 reward is offered for an antique violin left in the back of one of the cabs the firm's fortunes look like they're about to change, but screwball chaos ensures. When Albert is then kidnapped the team have to decide whether they can work together and save the day!
D.C. Cab (released in the UK as Street Fleet) is a must-see for fans of '80s American comedies, a blend of Animal House (1978), Police Academy (1984) and the hit TV show Taxi (1978-1983). The humour is ribald and must sometimes be viewed in the context of its era. Irrespective of this, D.C. Cab follows Schumacher's scripts for cult musical Sparkle (1976) and the smash hit Car Wash (1976) as evidence of his interest in celebrating diversity and urban life.
Also starring Gary Busey and with a special appearance by Irene Cara, we pity the fool who misses Mr. T. tear into his follow up to Rocky III (1982).
A digital presentation. Introduced by Rebecca Nicole Williams.
Doors open at 19.00, for a 19.30 start. Small cinema.
Refreshments will be available in our licensed cafe/bar.
TICKETS & PRICING
Tickets £6.
Advance tickets may be purchased from Billetto, or direct from the Museum by calling 020 7840 2200 in office hours.