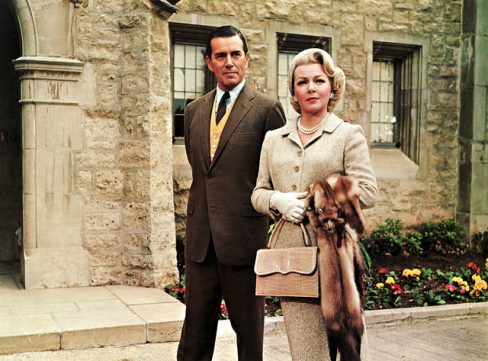 Magnificent Obsessions: The Films of Ross Hunter, programmed by Seán McGovern.
Madame X (dir. David Lowell Rich, USA, 1966)
A woman is forced to abandon her baby and years later, having committed a murder, is defended by … her very own son, who does not know that … she is his very own mother! – Pauline Kael's original review from 1966.
Untethered from Douglas Sirk and a bonafide and bankable filmmaker, by 1966 Ross Hunter was truly a "name above the title" producer. With his penchant for remakes, Hunter took the opportunity to update popular works in line with his distinct brand of excessive grandeur. Madame X is "A Ross Hunter Production" from start to finish.
Hunter's Madame X was the fifth American remake of the work by French playwright Alexandre Bisson, starring Lana Turner as a lower class woman who marries into a wealthy family who look down on her and her wretched past. This film is not subtle. It's tawdry, trashy and crazy fun. And to quote Pauline Kael once more: "With almost every line a howler, this is a camp special."
Not to be missed.
Doors open at 19.00, for a 19.30 start.
Refreshments will be available in our licensed cafe/bar.
TICKETS & PRICING
Tickets £6.
Advance tickets may be purchased from Billetto, or direct from the Museum by calling 020 7840 2200 in office hours.