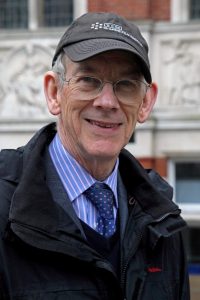 The Cinema Museum is delighted to welcome Kevin Brownlow to another of our popular 'Desert Island Flicks'.
As a patron of the Cinema Museum and leading light in the Kennington Bioscope, Kevin needs little introduction. His career has a host of achievements in many fields: film collector; film director – It Happened Here (1964), Winstanley (1975); editor – The Charge of the Light Brigade (1968); film historian in print – The Parade's Gone By (1968), David Lean (1996) – and on television – Hollywood (1979); and as a film restorer, most notably of Abel Gance's epic Napoléon (1927). In nominating him for an honorary Academy Award for lifetime achievement in 2010, Martin Scorsese described him as "a giant among film historians and preservationists, known and justifiably respected throughout the world for his multiple achievements".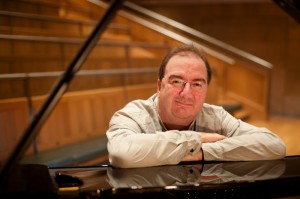 Kevin will be interviewed with clips from his favourite movies, by Neil Brand. Like Kevin, Neil has many strings to his bow, but he is best known as a silent film composer and accompanist. He notably wrote the score for the BFI's restoration of Anthony Asquith's Underground (1928). Neil regularly appears on BBC radio and television, talking about film music and popular music in general, including Sound of Cinema: The Music that Made the Movies (2013) and Sound of Musicals (2017), both on BBC Four.
Kevin is celebrating his 80th birthday in June, and we hope this will be an enjoyable pre-birthday treat for both him and the audience. Expect some surprises in his choices!!
This is a Save The Cinema Museum Benefit.
Doors open at 18.30, for a 19.30 start.
Refreshments will be available in our licensed cafe/bar.
TICKETS & PRICING
Tickets £10 (concessions £8.50).
Advance tickets may be purchased from Billetto, or direct from the Museum by calling 020 7840 2200 in office hours.