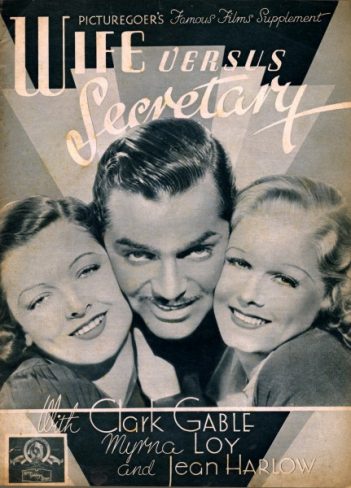 Wife vs. Secretary (1936), directed by Clarence Brown, is a MGM romantic comedy starring Clark Gable, Jean Harlow and Myrna Loy.
Wife vs. Secretary is a perfect example of Hollywood gloss, with three topnotch stars towering over inferior material. Harlow is particularly good in this tale of a secretary who becomes invaluable to her boss, Gable, causing complications in both their lives.
Full supporting programme.
Doors open at 13.30, for a 14.30 start.
Refreshments will be available in our licensed cafe/bar.
TICKETS & PRICING
Tickets £6.
Advance tickets may be purchased from Billetto, or direct from the Museum by calling 020 7840 2200 in office hours.