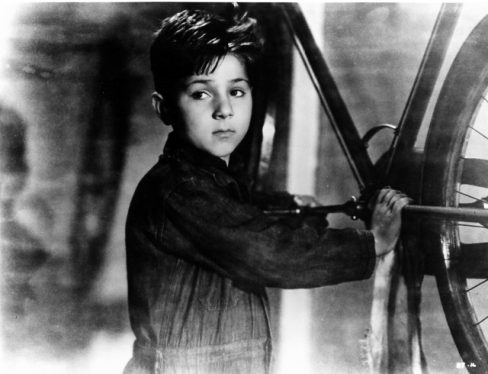 Ladri di Biciclette (Bicycle Thieves) is a 1948 Italian film directed by Vittorio De Sica. The film follows the story of a poor father searching post-World War II Rome for his stolen bicycle, without which he will lose the job which was to be the salvation of his young family.
Adapted for the screen by Cesare Zavattini from a novel by Luigi Bartolini, and starring Lamberto Maggiorani as the desperate father and Enzo Staiola as his plucky young son, Ladri di Biciclette is widely regarded as a masterpiece of Italian neorealism.
Doors open at 19.00, for a 19.30 start.
Refreshments will be available in our licensed cafe/bar.
TICKETS & PRICING
Tickets £6.
Advance tickets may be purchased from Billetto, or direct from the Museum by calling 020 7840 2200 in office hours.