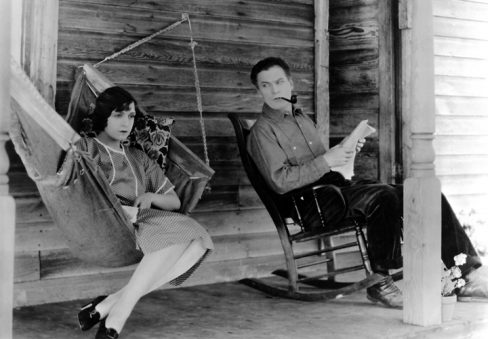 The Kennington Bioscope is a regular cinema event featuring live accompaniment to silent films that takes place at the Cinema Museum.
The main feature is The Canadian (1926). Kevin Brownlow will be presenting his personal print of the film.
Adapted by Arthur Stringer from W. Somerset Maugham's 1913 Broadway play The Land of Promise, The Canadian was produced by Famous Players-Lasky and directed by William Beaudine. Its star, Thomas Meighan, had previously appeared in a 1917 adaptation (retaining the play's original title) with Billie Burke as his leading lady. In this remake she is replaced by Mona Palmer, as a refined Englishwoman who finds it expedient to enter into marriage with an unsophisticated wheat farmer in Alberta, Canada. This unsteady match faces greater tribulations amid hostile weather and burgeoning financial problems.
A programme of silent shorts precedes the main film.
Anyone interested in silent film should visit the website for more info.
Tickets & Pricing
£5. Seats are limited, so please request an invitation using the email kenbioscope@gmail.com.