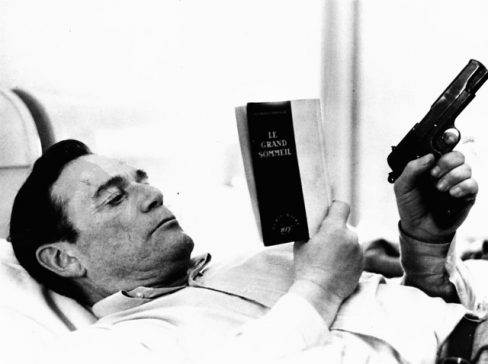 A new season of French cinema – this time looking at four iconic directors.
Jean-Luc Godard's New Wave years – Alphaville (1965).
Re-discover the stunning early work of Jean-Luc Godard, a filmmaker who revolutionised cinema, and in the early 60's created a string of masterpieces including his extraordinary sci-fi detective mystery Alphaville.
Each film is accompanied by an introductory illustrated talk by Jon Davies, Tutor in French Cinema at Morley College.
Doors open at 13.30, for a 14.30 start.
Refreshments will be available in our licensed cafe/bar.
TICKETS & PRICING
Tickets in advance £8.50 (£6.50 concessions). On the door £10 (£7 concessions).
Advance tickets may be purchased from Billetto, or direct from the Museum by calling 020 7840 2200 in office hours.