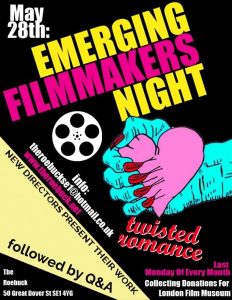 Emerging Filmmakers Night is a new platform created to support new awarded directors and to present their work to a mix of producers, actors and other cinephiles.
They meet every last Monday of the month in The Roebuck pub in Borough, and have already organised two nights with great success.
Each time we have collected donations to support The Cinema Museum, for which we thank them.
More details on their Facebook page https://www.facebook.com/groups/Emergingfilmmakersnight/.