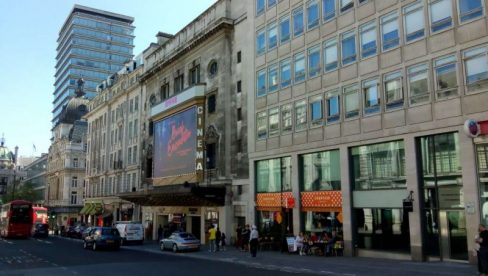 SAVE has launched a campaign to save the Empire Cinema (the former Carlton) on Haymarket. They are collaborating with the Cinema Theatre Association.
The cinema was built in 1927 and is the last remaining, substantially intact grand cinema left in the West End. The Crown Estate has applied for a Certificate of Immunity from listing, and intends to redevelop the site.
As part of the campaign to save the cinema, they plan to engage with the film industry, actors, directors and producers. Gillian Anderson was the first star to sign up to the campaign. Read more about the campaign on their website.