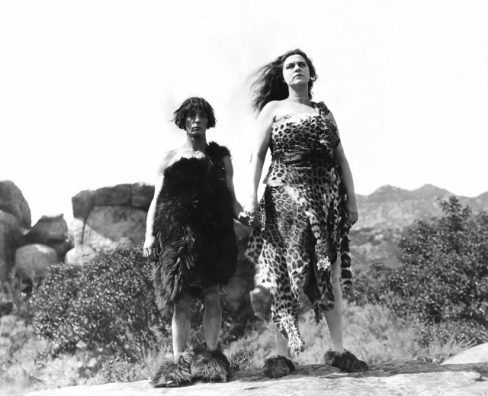 The UK Buster Keaton Society. Quarterly meeting of the society dedicated to the appreciation of the silent comedian.
After a selection of Keaton shorts and a break, the second half will be a screening of Three Ages (1923). This was the first full-length film that Keaton made as writer, director and star. It intercuts three stories set in three different historical periods – the Stone Age, Ancient Rome and the Roaring Twenties. In each 'age', Buster plays The Boy, Margaret Leahy plays The Girl , and Wallace Beery plays The Villain.
This format satirises D.W. Griffith's Intolerance (1916), but was also a clever ploy by the studio. If the film as a whole had failed, it could have been re-cut as three separate shorts, as it was thought that although Buster's shorts were hugely popular, a full length film was a gamble. Luckily the gamble paid off, and his next feature, Our Hospitality, followed in the same year.
The meeting runs from 4pm to 7pm.
TICKETS & PRICING
Entry free to members with £10 annual membership available at the door.