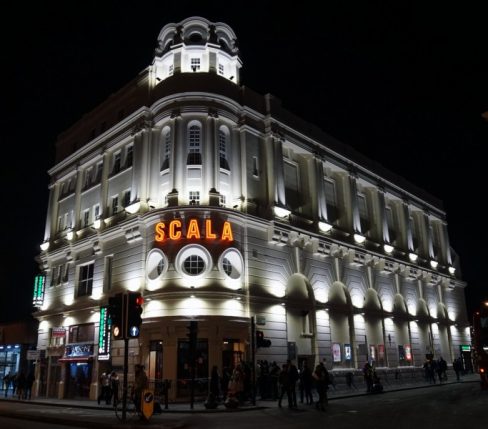 Come and relive the glory days of the much-missed Scala Cinema, doyen of the 1980s London rep cinema circuit. It was London's legendary repertory cinema, which specialised in daily changing double-bills of psychotronic movies; horror; Kung Fu; LGBT+; animations and experimental films alongside the usual classics. And in the audience were not only fan boys and eccentric regulars, but also future filmmakers including Martin McDonagh; Peter Strickland; James Marsh; Joe Cornish; Viv Albertine; Ben Wheatley and Christopher Nolan, who still carries his last Scala membership card in his wallet.

40 years since the first Scala programme and 25 years since its closure in King's Cross, a major new publication "Scala Cinema 1978-1993" by Jane Giles (publ. FAB Press) features every single one of its monthly programmes, while detailing the life and wild times of the atmospheric and influential cinema that became known as "the Sodom Odeon".
Scala founder (and now prolific film producer) Stephen Woolley and author and Scala programmer Jane Giles will take to the Cinema Museum stage to talk about the Scala, and show clips from some of the 4200 films that formed its iconic repertoire. The proceedings will be moderated by Vic Pratt of the British Film Institute, and there will be a Scala merchandise stall on the night.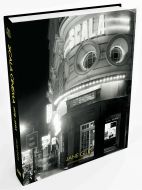 Read more about the brand new book here:https://www.fabpress.com/scala-cinema-book.html.
Doors open at 18.30, for a 19.30 start.
Refreshments will be available in our licensed cafe/bar.
TICKETS & PRICING
Autumn Season 2018 ticketing applies.
Advance tickets may be purchased from Billetto, or direct from the Museum by calling 020 7840 2200 in office hours.