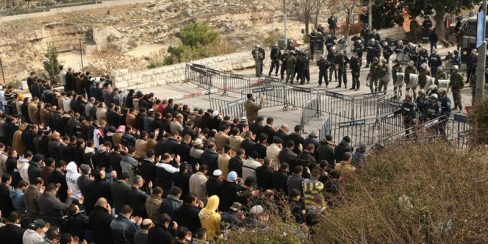 The We The Peoples Film Festival screens the best new films on human rights, development and peace. Now in its eighth year, the festival is a project of the United Nations Association Westminster Branch.
Impunity (2017). 25 mins.
Director, Isaac Matovu (Uganda)
After the international condemnation of the notorious anti-gay bill, commonly known as the "Kill the Gay bill", by a court ruling a sense of relief was given to the LGBTI community and its advocates. Unfortunately it also ignited the wrath of the public. Impunity depicts the government's endeavours to disenfranchise the LGBTI community while the masses take the law into their own hands. Thus leaving the LGBTI community out-of-pocket in terms of food, housing and healthcare. Vulnerable and often losing their lives at the hands of the angry mob.
The Ramadan Cannon of Jerusalem (2017). 45 mins.
Directors, Atta Awisat and Nimrod Shanit (Israel)
Every year, Rajae Sanduka finds he is being banished further and further from his hometown, despite his central role in the lives of the residents of city, firing the Ramadan cannon of the Jerusalem. He confronts the Israeli occupation's frustrations through a satirical play at the only remaining Palestinian theatre in the city.
From Arakan to Rafflesia (2016). 14 mins.
Director, Aysar Abd-Alhameed (Jordan)
Rohingya children, fleeing from Arakan in Myanmar, arrive in the Malaysian Rafflesia, that big flower they thought would treat them well and educate them. The film follows the children's realisation that the education and future they thought they were being offered is a deception.
For more information on the festival, go to www.wethepeoples.org.uk and also see our Facebook and Twitter pages.
TICKETS & PRICING
Reserved tickets £5 available from Eventbrite.