Traumkino presents an evening of trangender films.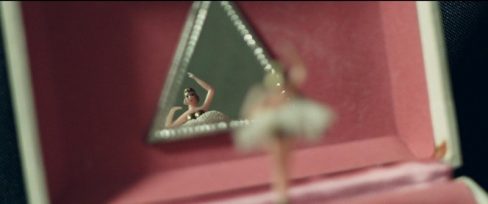 18.00 Short films
Dusk (2017), directed by Jake Graf (15 mins).
Growing up in 1950s England in an intolerant and uninformed world, young Chris Winters struggles to fit into the gender roles dictated by wider society.
Headspace (2017), directed by Jake Graf (4 mins).
A rare and intimate glimpse into the trials and tribulations faced by transgender folk on a daily basis.
The Art of My Scars (2016), directed by James Land (11 mins).
A documentary following transgender man Kay Jane Browning from rural Devon, which chronicles his transition to man via his relationship with the art forms that he has used to express himself throughout.
LIPSYNC1000 (2017), directed by Joseph Wilson.
Film of the final of LIPSYNC1000, Britain's most prestigious drag contest.
Princess (2017), directed by Karten Dahlem (17 mins).
When eleven year old gang leader Ole and his buddies nicked twelve year old Davie's school bag, Ole would never in his wildest dreams have imagined that a short time later he would appear on stage with Davie at a school karaoke contest dressed as a princess with makeup on.
The Wedding Patrol (2017), directed by Rogier Hardemann (15 mins).
Russian expat Mikail lives happily in a civil partnership with his husband in Berlin, when chief inspector Böhnenkamp accuses him of not being gay and leading a greencard marriage.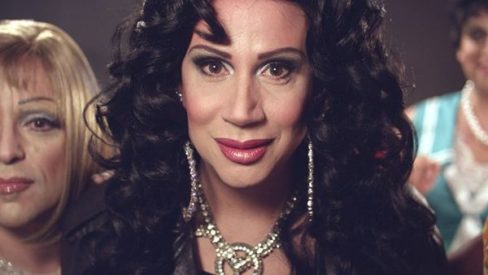 20:00 Thirsty (2016), directed by Margo Pelletier (97 mins).
Bullied girly-boy Scott Townsend (Jonny Beauchamp) grows into revered Cher-impersonator Thirsty Burlington fighting obstacles along the way only to discover what he really wants is self-acceptance.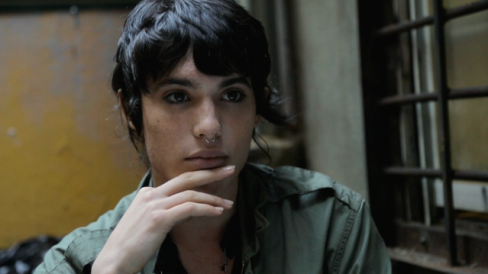 22:00 Ekaj (2015), directed by Cati Gonzalez (80 mins).
A film about living on the streets of New York, where the centre of attention is androgyne hustler Ekaj (Jake Mestre).
Doors open at 17.00, for a 18.00 start.
Refreshments will be available in our licensed cafe/bar.
TICKETS & PRICING
Tickets £5.
Tickets may be purchased from Billetto, or direct from the Museum by calling 020 7840 2200 in office hours.