On the 10th and 11th of June the Kennington Bioscope will present its third Silent Film Festival at the Cinema Museum. The event is expected to run from 10.00 till 22.15 on both Saturday and Sunday.
The event will feature many rare and fantastic gems from the BFI archive and the personal collection of film historian and national treasure, Kevin Brownlow. As with last year's show, almost the whole programme is on film (35mm or 16mm). Mr Brownlow himself with curators from the Kennington Bioscope will be on hand to introduce the films. We will have the leading silent film pianists in the UK, John Sweeney, Cyrus Gabyrusch, Lillian Henley and Meg Morley. The line up below is to be confirmed and subject to alterations.
---
Saturday Programme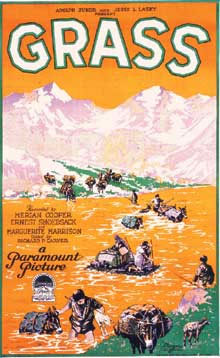 Programme 1:
Are Parents People? (US 1925) KB 16mm 70mins.
Directed by Malcolm St. Clair and Starring Betty Bronson, Florence Vidor and Adolphe Menjou. Introduction by Kevin Brownlow.
Programme 2:
Cooper and Schoedsack, presented by Kevin Brownlow.
Grass (US 1925) KB 16mm 71mins. plus 15mins of clips.
LUNCH
Programme 3:
The First French New Wave, presented by Jon Davies.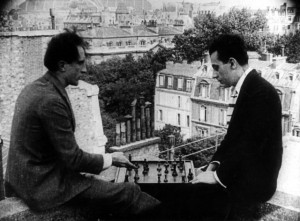 Sur un air de Charleston (Charleston Parade) (1927) BFI 35mm 17mins. Directed by Jean Renoir and starring Jean Renoir and Catherine Hessling.
Entr'acte (1924) BFI 35mm 22mins. Directed by René Clair.
La Souriante Madame Beudet (The Smiling Madame Beudet) (1923) KB 16mm 38mins. Directed by Germaine Dulac.
Programme 4:
Feel My Pulse (US 1926) KB 16mm 86mins. Directed by Gregory La Cava and starring Bebe Daniels and William Powell. Introduction by Kevin Brownlow.
Programme 5:
Lost and Found, introduced by Jon Davies. Sables (Fr 1929) BFI 35mm 70mins. Directed by Dimitri Kirsanoff and starring Colette Darfeuil, Gina Manès and Nadia Sibirskaïa.
DINNER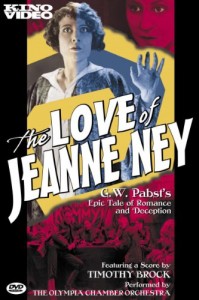 Programme 6:
The Loves of Jeanne Ney (Die Liebe der Jeanne Ney) (Ger 1927) KB 16mm 100mins. Directed by G.W. Pabst and starring Édith Jéhanne.
Plus shorts. Introduction by Kevin Brownlow.
Details of the Sunday programme here.
The Museum's café and bar will be open throughout the event serving sandwiches, hot pastries, cakes, snacks, alcoholic beverges and hot & cold drinks.
The Jamyang Cafe, adjacent to the Museum, will be offering a delicious meals during the festival. We encourage you to pre-book when you purchase your festival ticket so we can have your food ready to go, then you can spend less time in a queue and more time sitting down enjoying your meal and break.
Pre-booked dinner: £6.50
You can pre book your dinner when you buy your ticket for the event. You will be given a special voucher on the door when you check in for the festival that you can present at the Jamyang Cafe next door.
If you have already bought a ticket for the event and want to pre book a dinner then don't worry. There is no transaction charge for pre booking meals.
Tickets & Pricing
Weekend Ticket £30 / One Day £18 / After 2pm £12. These are available online from Ticket Tailor.