The Celluloid Sorceress proudly presents her first all-day event. All 35mm, all rare prints, all cult!
Doors 11am for 11:30am start.
11.30 Innocent Blood (1992, 113 mins, Cert 15)
13.45 Trick or Treat (1986, 98 mins, Cert 18)
16.25 The Last Starfighter (1984, 101 mins, Cert PG)
18.35 Manhunter (1986, 119 mins, Cert 18)
20.55 Razorback (1984, 95 mins, Cert 18)
See below for more details on these films.
TICKETS & PRICING
Individual films – in advance: £8.50/£6.50 concessions, on the door: £10/£7 concessions
For whole day (5 films) – in advance: £30/£20 concessions
Advance tickets may be purchased from Billetto, or direct from the Museum by calling 020 7840 2200 in office hours.
---
Innocent Blood (1992) – 25th Anniversary Screening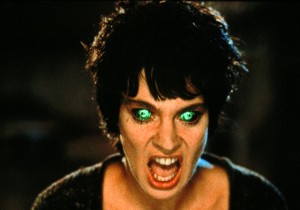 As potent a combination of horror and comedy as the iconic An American Werewolf in London (1981), Anne Parillaud (Nikita) stars as a beautiful vampire pitted against the mob. Robert Loggia, Anthony LaPaglia, Don Rickles and Chazz Palminteri play the cops and gangsters fulfilling the other half of this cross-genre diamond.
One of John Landis' best movies, Innocent Blood remains unavailable on home media in the UK. Screening here from an extremely rare print, Innocent Blood is a genuine treat for genre fans, and a true jewel in the Sorceress's 35mm crown.
---
Trick or Treat (1986)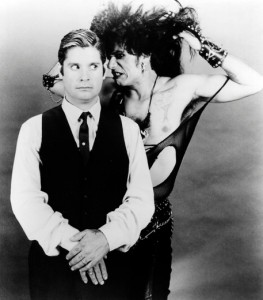 Eddie (Marc Price) is the devoted disciple of controversial shock rock idol Sammi Curr (Tony Fields). When Curr is killed only nights before a Halloween homecoming gig at his old high school a gift from DJ "Nuke" (Gene Simmons) wreaks havoc as Sammi returns to rock the house again.
Directed by Charles Martin Smith, featuring a cameo by Ozzy Osbourne and a soundtrack by former Motorhead Guitarist "Fast" Eddie Clarke and his band Fastway, this rocktastic '80s horror is also an early entry in the filmography of cinematographer Robert Elswit.
---
The Last Starfighter (1984)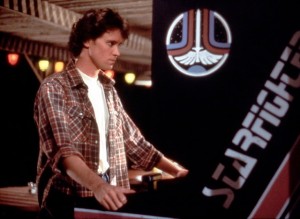 The bona fide 80's sci-fi classic from Nick Castle, co-writer of Escape from New York (1981). Alex (Lance Guest) lives in a trailer park with his mother and spends his downtime as the master of arcade game "Starfighter". When his high score prompts a visit from the game's inventor Centauri (Robert Preston), Alex learns that he has unwittingly been recruited for a battle beyond the stars against the evil Ko-Dan Empire.
One of the very first films to utilise CGI in its visual effects, The Last Starfighter remains beloved by children and grown up children alike.
---
Manhunter (1986)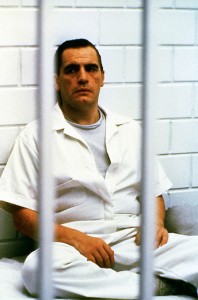 Michael Mann's legendary take on Thomas Harris' novel Red Dragon, this enduring cult classic still grows in stature. FBI agent Will Graham (William Petersen) is brought out of retirement to assist the manhunt for notorious serial killer "The Tooth Fairy". With two families dead and the next full moon beckoning, he consults cannibalistic nemesis Dr Lecktor (Brian Cox) to capture the mindset of a madman.
An intensely stylised police procedural with an enormous legacy, we are excited to host a very rare presentation of Manhunter in its native 35mm.
---
Razorback (1984)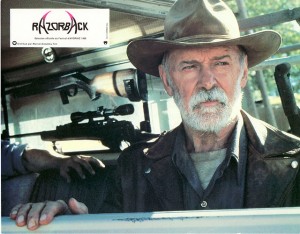 The breakthrough movie for director Russell Mulcahy (Highlander (1986)) stars Australian acting legend Bill Kerr as Jake whose grandson is stolen and devoured by a wild boar while he is babysitting. Despite no evidence on which to convict Jake for the disappearance, the township dismiss his claims as lunacy.
When an American journalist also goes missing her husband Carl (Gregory Harrison) joins Jake in the outback for a hunt-and-kill revenge mission of Moby Dick proportions. Wild and woolly, Razorback is one of the great cult Australian horror movies, rarely shown let alone on 35mm.