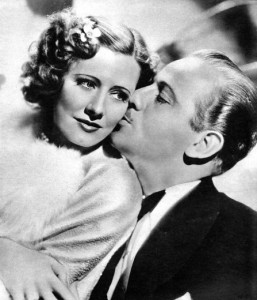 Kennington Talkies returns with a screening of Theodora Goes Wild (1936), starring Irene Dunne and Melvyn Douglas.
This romantic comedy, directed by Richard Boleslawski, which was nominated for two Academy Awards (for Best Actress and Editing), was Irene Dunne's first comedy role after being cast in dramatic films. She plays Theodora Lynn, a Sunday school teacher in a small town that has been scandalised by the serialisation of a risqué novel in the local newspaper. The local literary society is up in arms, little knowing that Theodora has written the novel under the pseudonym Caroline Adams.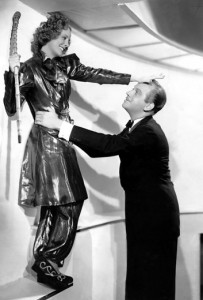 Her attempts to hide her other identity are slowly undone as she begins to fall in love with the book's illustrator Michael Grant (Melvyn Douglas). The two leads are backed up by a group of Hollywood's finest character actors, including Thomas Mitchell, Thurston Hall and Spring Byington.
The screening will be introduced by Museum co-founder Ronald Grant.
Doors open at 14.30, for a 15.00 start.
Refreshments will be available in our licensed cafe/bar.
TICKETS & PRICING
Tickets £6.
Advance tickets may be purchased from Billetto, or direct from the Museum by calling 020 7840 2200 in office hours.