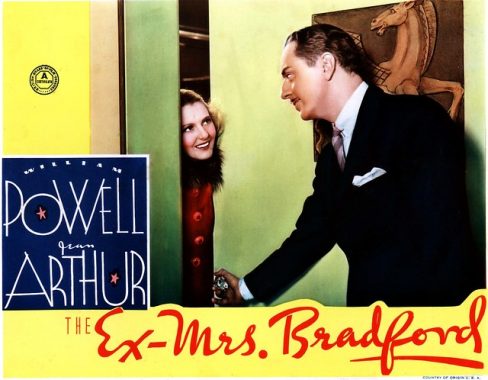 The Ex-Mrs Bradford (1936) is a 1936 comedy-mystery starring William Powell and Jean Arthur. Produced by RKO Radio Pictures, the film was the last directed by Stephen Roberts before his untimely death aged 40 from a heart attack.
Jean Arthur plays Paula Bradford, the ex-wife of surgeon Dr. Lawrence "Brad" Bradford, played by William Powell. She is a murder mystery writer, and because she was always getting involved him in real murder cases, he divorced her, but she wants him back. When a jockey is killed at a racetrack, and foul play is suspected, she persuades her reluctant ex-husband to help her, and the trainer of the jockey's mount, to find the killer. When the trainer is then murdered, Dr Bradford becomes the prime suspect.
Full supporting programme.
Doors open at 13.30, for a 14.30 start.
Refreshments will be available in our licensed cafe/bar.
TICKETS & PRICING
Tickets £6.
Advance tickets may be purchased from Billetto, or direct from the Museum by calling 020 7840 2200 in office hours.