Come and enjoy a selection of Ronald Grant's personal favourite films.
The Lady Vanishes is a 1938 British mystery thriller film directed by Alfred Hitchcock, starring Margaret Lockwood and Michael Redgrave. This will feature a 35mm print.
The film is about a beautiful English tourist travelling by train in continental Europe who discovers that her elderly travelling companion seems to have disappeared from the train. After her fellow passengers deny ever having seen the elderly lady, the young woman is helped by a young musicologist, the two proceeding to search the train for clues to the old lady's disappearance.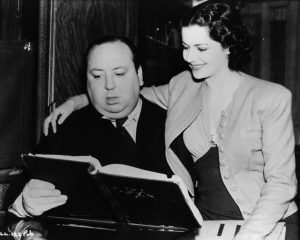 The Lady Vanishes was filmed in the Gainsborough Studios at Islington, London. It was Hitchcock's last British film until the 1970s; he relocated to Hollywood soon after its release.
Full supporting programme.
Doors open at 18.30, for a 19.30 start.
Refreshments will be available in our licensed cafe/bar.
TICKETS & PRICING
Tickets £6.
Advance tickets may be purchased from Billetto, or direct from the Museum by calling 020 7840 2200 in office hours.