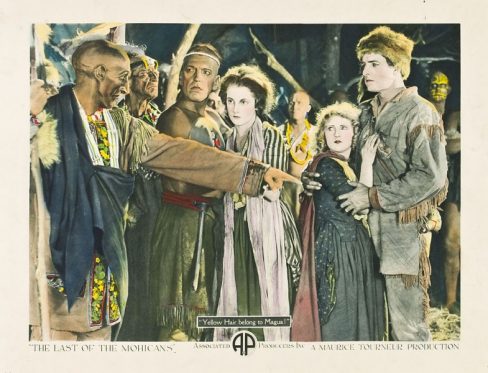 The Kennington Bioscope is a regular cinema event featuring live accompaniment to silent films that takes place at the Cinema Museum.
The main feature is The Last of the Mohicans (1920), directed by Clarence Brown and Maurice Tourneur. Adapted from James Fenimore Cooper's novel, the film stars Wallace Beery, Barbara Bedford, Lillian Hall, Alan Roscoe and Boris Karloff's earliest film appearances as a Native American. The story deals with two English sisters meeting danger on the frontier of the American colonies.
This screening will be from a 16mm print, and will be introduced by Kevin Brownlow.
A programme of silent shorts precedes the main film.
Anyone interested in silent film should visit the website for more info.
Tickets & Pricing
£5. Seats are limited, so please request an invitation using the email kenbioscope@gmail.com.