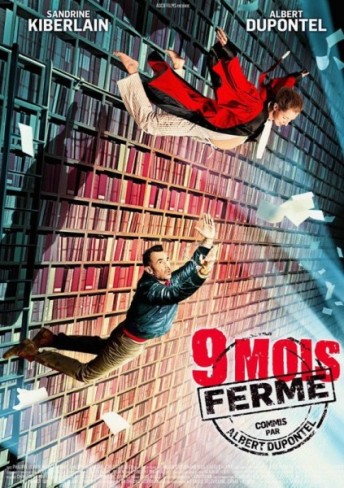 A new season of French cinema – this time looking at a different type of comedy each month. This Sunday it's the romcom, with a rare UK screening of the excellent 9 Mois Fermé (9 Month Stretch) (2013).
It was nominated for six categories at the 39th César Awards including Best Film, Best Director and Best Actor for Albert Dupontel. It won Best Actress for co-star Sandrine Kiberlain and Best Original Screenplay.
Ariane Felder is pregnant. This is all the more surprising since this examining magistrate is an old-fashioned single person. But even more surprising is the fact that, according to DNA tests, the father is no other than Bob, a criminal prosecuted for atrocious assault and battery. Ariane, who does not remember anything, tries to understand what happened.
A themed talk from Jon Davies will precede the screening.
Doors open at 13.30, for a 14.30 start.
Refreshments will be available in our licensed cafe/bar.
TICKETS & PRICING
Tickets in advance £8.50 (£6.50 concessions). On the door £10 (£7 concessions).
Advance tickets may be purchased from Billetto, or direct from the Museum by calling 020 7840 2200 in office hours. Tickets also available from Frugl.