Outings in Art Plus, The Vito Project and The Cinema Museum present a day of film screenings, readings, and thought provoking discussion looking at how far we have come as a community and how technology is shaping the future.
Afternoon Programme
13.30 Doors open
14.00 Welcome and introduction to the programme
Neil Bartlett introduces the event, followed by Lynne Reid Banks, who will introduce the film of her book.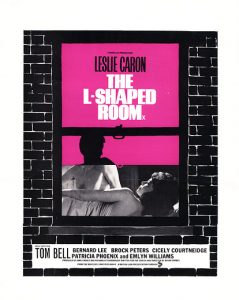 14.15 Screening of The L-Shaped Room (1962)
The L-Shaped Room, written and directed by Bryan Forbes, and based on the best-selling novel by Lynne Reid Banks, tells the story of Jane (Leslie Caron), a young Frenchwoman, who takes a room in a boarding house in Notting Hill. She is pregnant, and determined not to marry the father. Slowly, she starts to make friends with the other residents, including writer Tony (Tom Bell), black jazz musician Johnny (Brock Peters), and elderly lesbian Mavis (Cicely Courtneidge).
16.30 Break for refreshments
16.40 Readings from Gay Authors Workshop
16.55 Director Riyadh Khalaf introduces his film I am…. The screening is followed by a discussion with the four men featured in the film.
I am… (2017), directed by Riyadh Khalaf, in which four men recall the anti-gay persecution they've faced at the hands of the British state.
18.05 End of afternoon programme
Evening programme
18.30 Doors open for evening show
19.00 Introduction to evening show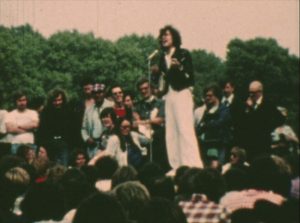 19.15 Dream A40 (1965), written and directed by Lloyd Reckord, is an experimental drama exploring a gay man's fears about his sexuality and physical attraction to another man.
19.30 Peter Scott Presland giving a potted history of C.H.E/G.L.F and the growth of community action.
19.45 David Is Homosexual (1978), written and directed by Wilfred Avery. A lonely gay man discovers friends, love and activism in this film made by the Campaign for Homosexual Equality.
20.20 Beauties Without a Cause (1986), directed by David Weissman. Fast cars, fast women, guns and petty crime. Just another crime movie except these gals are packing more than pistols…
20.35 Now That It's Morning (1991), written and directed by Neil Bartlett. Originally shown as part od Channel 4's Short and Curlies season, and set in the 1960s, long before an equal age of consent, the film begins with the birthday party held in a private club for a 40something man and his 15 year old boyfriend. But the other gay men present at the party don't approve of the relationship.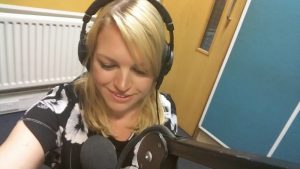 20.50 Why We Need a Pride (2016), written and directed by Helen Oakleigh, is a short LGBT film set to a poem written and performed by Helen, who will introduce the screening.
21.05 Break for refreshments
21.15 Post-screening discussions, followed by The Future, a presentation by Mosaic LGBT Youth Project based around the impact of smartphone and social media.
Refreshments will be available in our licensed cafe/bar.
TICKETS & PRICING
Tickets £8 for the whole day, or £5 for the afternoon or evening programmes.
Advance tickets may be purchased from Billetto, or direct from the Museum by calling 020 7840 2200 in office hours.