Come and celebrate Halloween while watching some classic films – and be part of this year's film festival. Set the atmospheric surroundings of The Cinema Museum, Misty Moon presents a day celebrating film and filmmaking.
Throughout the day we will be screening some cult horror films with Q&As from the actors and directors:
3.30pm – Seize The Night (2016) followed by a Q&A with Emma Dark
4.30pm – Before Dawn (2013) followed by a Q&A with Dominic Brunt
Doors open at 3pm.
The main festival starts at 7pm. The final short films will be screened with the judges giving their verdicts between each film. At the end of the screenings the audience will be asked to vote for their winner. The winner will then receive the trophy from the judges.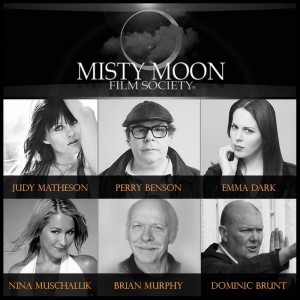 This year's judges include:
Judy Matheson – Actress (Twins of Evil, Lust for a Vampire)
Perry Benson – Actor (This is England, Sid and Nancy)
Brian Murphy – Actor (Last of the Summer Wine, George & Mildred)
Dominic Brunt – Director/Actor (Bait, Inbred, Emmerdale)
Nina Muschallik – Actress (The World Is Not Enough, Knife Edge)
Emma Dark – Director/Actress (Seize the Night, Island of the Blind Dead)
Linda Regan – Actress/Author (Hi-De-Hi, Quadrophenia)
There will be a chance to meet the judges during the evening.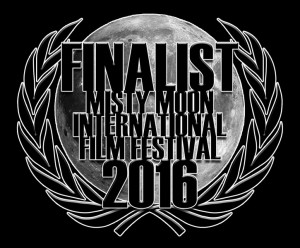 The finalists are:
The Tour – Directors Damon Rickard, Alex Mathieson
Rats – Director Mark Logan
The Barber's Cut – Director Mark Brocking
Ghost Nets – Director Mark Bousfield
Surgery – Directors The Clemens Bros
Cowboy Ben – Director Scott Rawsthorne
Hada – Director Tony Morales
Nasty – Director Prano Bailey-Bond
Cold Caller – Director Philip Cook
The Werewolf's Greatest Hit – Director Jim Zounis
plus a very special cast and crew screening of The Neighbours – Director Mark Vella
Watch a promotional video recorded by Henry D.C. Williams at the 1st Misty Moon International Film Festival in 2012.
GOOD LUCK!
Refreshments will be available in our licensed cafe/bar.
TICKETS & PRICING
The screenings of Before Dawn and Seize The Night, and the main evening film festival are all free.