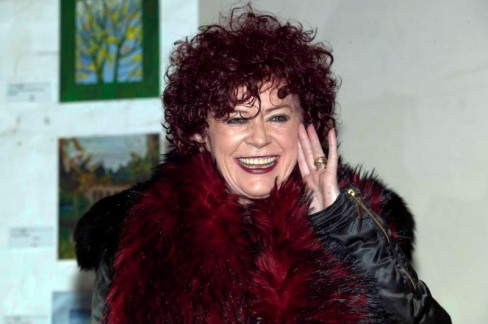 Patricia Quinn was born in Belfast, Northern Ireland, May 28th 1944.
Patricia attended the Princess Gardens Grammar School, where she developed an early talent for acting. Following stints at Belfast's Arts Theatre and British Drama League. In 1969 she trained at the Drama Centre whilst working as a Bunny Girl at Mayfair's Playboy Club. In 1971 she was in rep with the Glasgow Citizen's Theatre. One of her earliest roles was in Heathcote Williams' play, AC/DC for the Royal Court Theatre, which won an award for Best Play of the Year. She went on to star in several theatrical productions (including Sarah B. Divine!) and was just beginning to break into television by 1973, when she was offered the dual role of the Usherette/Magenta in Richard O'Brien's Rocky Horror Show.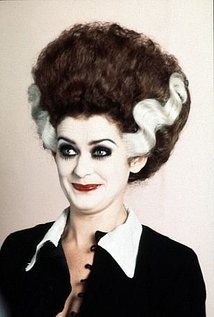 Patricia opened the very first performance of The Rocky Horror Show with the song 'Science Fiction Double Feature' on the 16th of June, 1973, at The Theatre Upstairs in London. The show rapidly become a massive success and moved to larger theatres.
The film version of the Rocky Horror Show followed in 1975. Patricia stepped back into the role of Magenta, and a screen icon was born. The film wasn't an instant success but gradually began to acquire a world-wide cult following which it is today.
Patricia continued to work after the film and went on to star in countless productions alongside some of the biggest names in entertainment, becoming a household name with her unique and versatile style. She has appeared in film, theatre and television including Doctor Who, Minder, I, Claudius, The Professionals, Bergerac and Tales of the Unexpected.
This is Patricia's second outing at Misty Moon and we are all looking forward to doing the time warp again………
Patricia will be taking part in a paid signing after the Q&A.
This event will be preceded by a screening of The Rocky Horror Picture Show at 18.00. A separate ticket is required – details here.
Doors open at 19.00, for a 20.00 start.
Refreshments will be available in our licensed cafe/bar.
TICKETS & PRICING
Tickets in advance £14 (£13 concessions). On the door £15 (£14 concessions).
Advance tickets may be purchased from Billetto, or direct from the Museum by calling 020 7840 2200 in office hours.