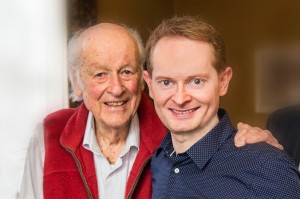 When film student John Walsh looked up his cinema film hero in the phone book he was amazed to find his name address and phone number on public display. As a first year student at the London Film School he wanted to find a subject for his third term documentary film. That phone call in the late 1980s led to a twenty-five-year friendship.
Today John is a successful award winning documentary and drama filmmaker and a Trustee of the Ray Harryhausen Foundation. John will discuss the challenges that lie ahead for this most unique of charities and the plans they have for Ray's centenary in 2020. Ray's working practices will be discussed, from his experimentation with cinemascope, his unrealised film projects to the controversial colouring of some of his earlier black and white films. John will present some never before seen photos from the 50,000 item strong collection and discuss the challenges of restoration and sustainable legacy from the most complete and comprehensive fantasy cinema and animation collections anywhere in the world.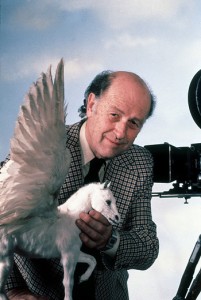 There will also be a special screening of the short 1989 film school documentary, Ray Harryhausen: Movement Into Life, made by the then 18-year-old John Walsh, now remastered in HD and with stereo sound for the first time, and narrated by Tom Baker. There will be some fun facts about Ray's films and their iconic creatures and a Q&A session for the audience to ask questions. The evening will be rounded off with a screening of one of Ray's best-loved films, Clash of the Titans (1981), starring Laurence Olivier, Harry Hamlin and Ursula Andress.
John Walsh is an award winning filmmaker with a focus on social justice. After graduating from the London Film School, he founded Walsh Bros Ltd, which is now one of the UK's top 100 production companies. His work ranges from television series and dramas for the BBC, Channel 4 and Channel 5 to feature film productions. He is a double BAFTA and double Grierson Awards nominee for his challenging and ground-breaking work. His controversial documentary feature, ToryBoy The Movie, received a cinema release in 2012 and re-released again this year. It was nominated by the Grierson Trust for "Best Documentary on a Contemporary Theme". 2014 saw the re-release of his first feature film, Monarch, starring TP McKenna and Jean Marsh.
Doors open at 18.30, for a 19.00 start.
Refreshments will be available in our licensed cafe/bar.
TICKETS & PRICING
Summer Season 2016 ticketing applies.
Advance tickets may be purchased from Billetto, or direct from the Museum by calling 020 7840 2200 in office hours.