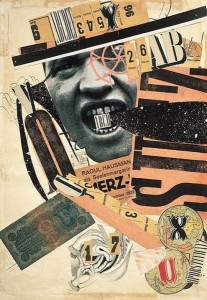 LonDADA is the world's first Dada festival, celebrating the 100th anniversary of the birth of Dadaism.
On June 23rd 1916, German poet Hugo Ball performed his poem "Karawane" at the Cabaret Voltaire in Zurich and the Dada movement was born. Over the past century, Dadaism has influenced every conceivable art form, from graphic design to punk rock.
Join us for an evening of live performance, music, film, a video poetry recital by Brian Blessed and a programme of experimental, surreal and Dadaist shorts by Helmut Herbst, Francis Thompson, John Smith and Bob Georgeson. Leave your expectations at the door and come celebrate the Dada centenary in style!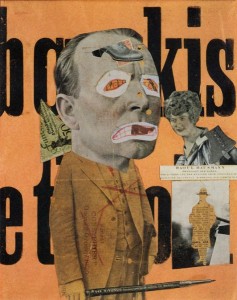 Programme to include:
A video performance of Karawaneby Brian Blessed, actor, adventurer, raconteur and all-round legend
35mm projection of Hans Richter's seminal 1928 short film Ghosts Before Breakfast, with a new score composed and performed live by Austrian musician Vinzenz Stergin
Slapstick & Slaughter, a Dadaist theatrical performance by the amazing duo Desperate Men (watch the trailer)
Possibly for the first time ever on a British cinema screen, Germany DADA: An Alphabet of German Dadaism, a 1968 documentary about Dadaism by Helmut Herbst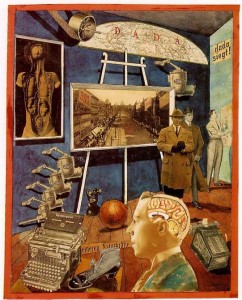 Spam Slam, an audience participation miniature poetry slam using spam emails (bring your own or use ours)
Short films by award-winning British artist John Smith, experimental German director Helmut Herbst, American pioneer of cinema Francis Thompson and Australian Dadaist Bob Georgeson
The musical stylings of David Goo, frontman of The 150 Friends Club
A whole host of hidden surprises, waiting to be discovered by your eyeballs!
Watch the trailer for the event here.
Follow LonDADA on Twitter: twitter.com/Lon_DADA
Like LonDADA on Facebook: facebook.com/londada
Check out the LonDADA Tumblr: londada.tumblr.com
Doors open at 12.00, for a 13.00 start, with a short film programme running until 18.00. The main event will begin at 18.30.
Refreshments will be available in our licensed cafe/bar.
TICKETS & PRICING
Full programme (13.00 to close): £15
Daytime only (13.00 to 18.00): £5
Tickets available from https://www.ticketsource.co.uk/date/FGMMJL