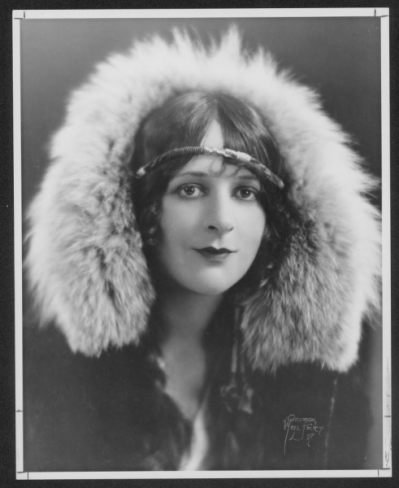 Girl From God's Country (2014)
A documentary about silent film writer, director, and star, Nell Shipman. In 1922 she came to Idaho's Priest Lake from Hollywood with her 10-year-old son, her ill-fated lover-producer, a future Academy Award-winning cinematographer (Joseph Walker) and a personal zoo of 70 animal actors that included bobcats, bears, elk, eagles, deer and sled dogs. She was the first of her kind, a female independent filmmaker who refuted Hollywood's mistreatment of animals and refused the assured trappings of a studio contract with Samuel Goldfish (soon to be Goldwyn) to produce her own films on location.
The film reveals the forgotten legacy of Shipman and a generation of female silent film pioneers. The documentary includes rare footage of these artists, including minority filmmakers, Zora Neale Hurston and Miriam Wong. Geena Davis and female directors discuss gender-inequities Nell and her counterparts faced that perpetuate in today's film industry.
Back To God's Country (1919)
Directed by David Hartford with Nell Shipman, Charles Arling and Wheeler Oakman.
A woman finds herself all alone in a remote harbour with the man responsible for the murder of her father. With seemingly nobody around to protect her, she has to be resourceful.
This is a joint Kennington Bioscope and Worthing WOW event.

Director Karen Day explains her journey to discover more about Nell Shipman and the creation of the documentary in the book Silent Women: Pioneers of Cinema from Aurora Metro Books. This book was the subject of a recent launch event by the Kennington Bioscope, and patrons will have another chance to buy copies of this book at a special event discount price of £12 (cash only).
Doors open at 19.00, for a 19.30 start.
Refreshments will be available in our licensed cafe/bar.
TICKETS & PRICING
£4 (£3 of which goes to the Cinema Museum). Seats are limited, so please request an invitation using the email kenbioscope@gmail.com.