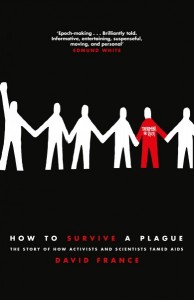 On the occasion of the publication of David France's 'epoch-making' book How To Survive a Plague: The Story of How Activists & Scientists Tamed AIDS, come to a special World AIDS Day screening of the film of the same name, with a special introduction from one of the film and the book's key figures, leading US activist Peter Staley from ACT UP NY.
Screening followed by a panel Q&A exploring how ordinary people can end racism, support migrants and help end the HIV pandemic. Event organised by ACT UP London in association with Picador.
TICKETS & PRICING
Suggested donation of £5.